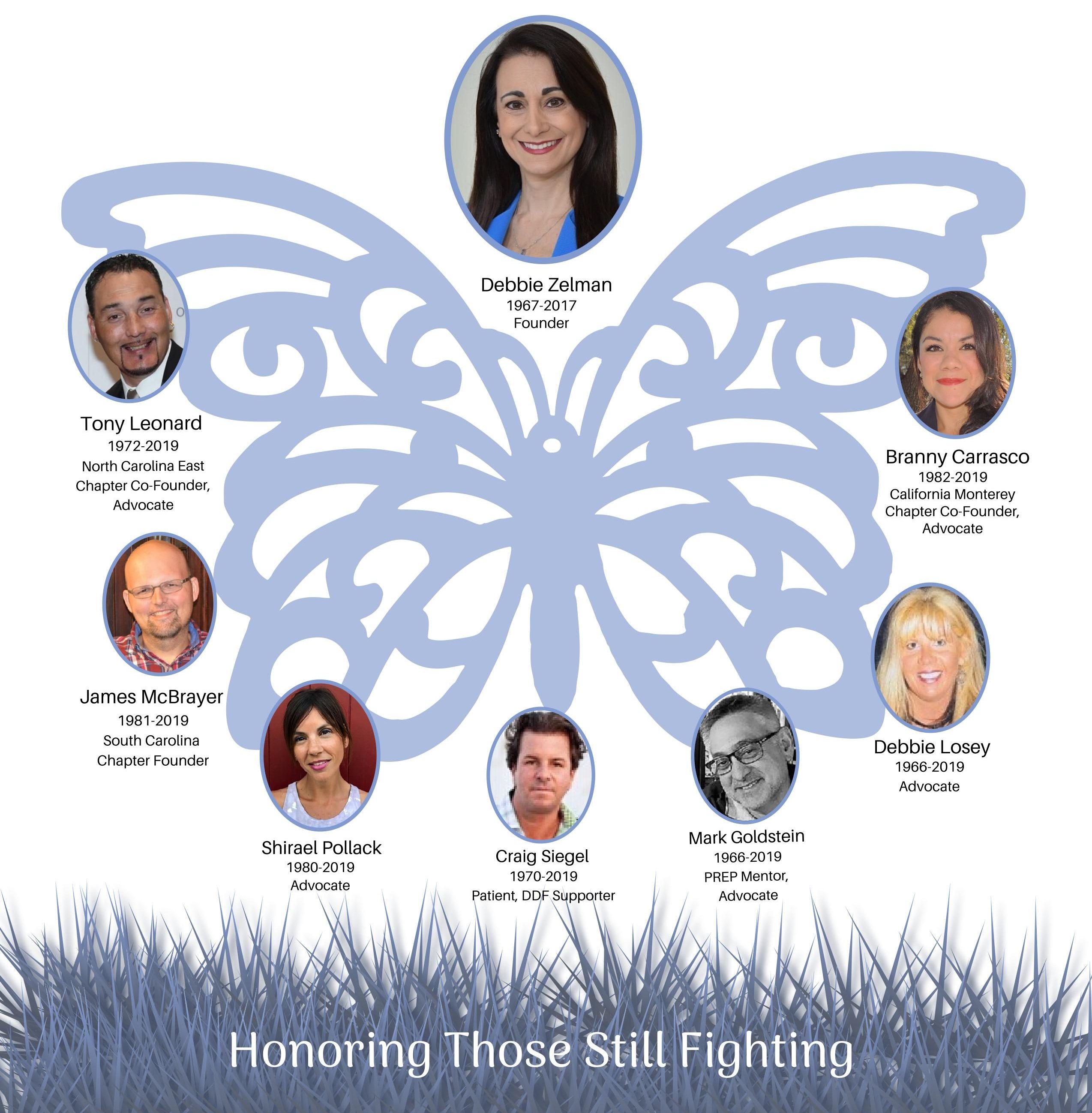 Help us honor those still fighting this terrible disease!
Following the passing of our founder Debbie Zelman in late 2017, we suffered the loss of some of our most inspiring and tenacious patient advocates to this deadly disease in 2019. The individuals pictured above were all strong advocates in the stomach cancer community. Their families are among many who have lost their loved ones to stomach cancer, and unfortunately, there are thousands of other families affected.
Thanks to you and the support of others who believe in our mission, DDF reached a significant milestone this year—directly funding $1 million in stomach cancer research to date. However, despite being the third leading cause of cancer death worldwide, stomach cancer still receives the least amount of federal funding of any cancer. Make no mistake, increased research funding is the key to making our dream of finding the cure for stomach cancer a reality and we need your help.
Now is the time to get involved and to help make a difference for those who are still fighting! With your generosity, it is our goal to give the gift of hope to more patients and their families in 2020. To make your donation, please click the button below or any donation button on our website.