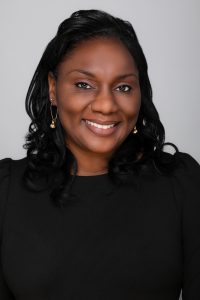 Dr. Meka Mears is a passionate educator, community servant, and administrator with over 12 years of transformational leadership experience in higher education and healthcare. She is a healthcare administrator for P&M Healthcare located in West Palm Beach, FL. In addition, Dr. Mears is an adjunct professor at Broward College and Nova Southeastern University where she teaches composition, literature, and student success courses.
As President Emeritus of the Graduate Student Government Association at Nova Southeastern University, Dr. Mears is well-known for her enthusiasm and commitment towards community service, academic success, and building strong relationships. Dr. Mears has and continues to serve on boards and committees across the Broward County Community. Her community service experience includes (but are not limited to):
ArtServe, Board Member
SOS Children's Village, Committee Member
BrowardUP (Broward College), Committee Member
Leadership Broward, Class 38
Leadership Broward, Committee Member
Association of Florida Colleges (AFC), Region V, Commissioner/ Region Representative, Broward College
NSU, Doctoral Faculty Mentor, Abraham S. Fischler College of Education and School of Criminal Justice.
Having lost her mother to colorectal cancer at the tender age of 14, Dr. Mears will serve as a proud advocate for the Debbie's Dream Foundation to increase awareness regarding stomach cancer and provide support to families and victims of cancer. Dr. Mears' personal philosophy is, "All humans should be treated equally and afforded quality healthcare, education, nutrition, and a safe place to live".