Debbie's Dream Foundation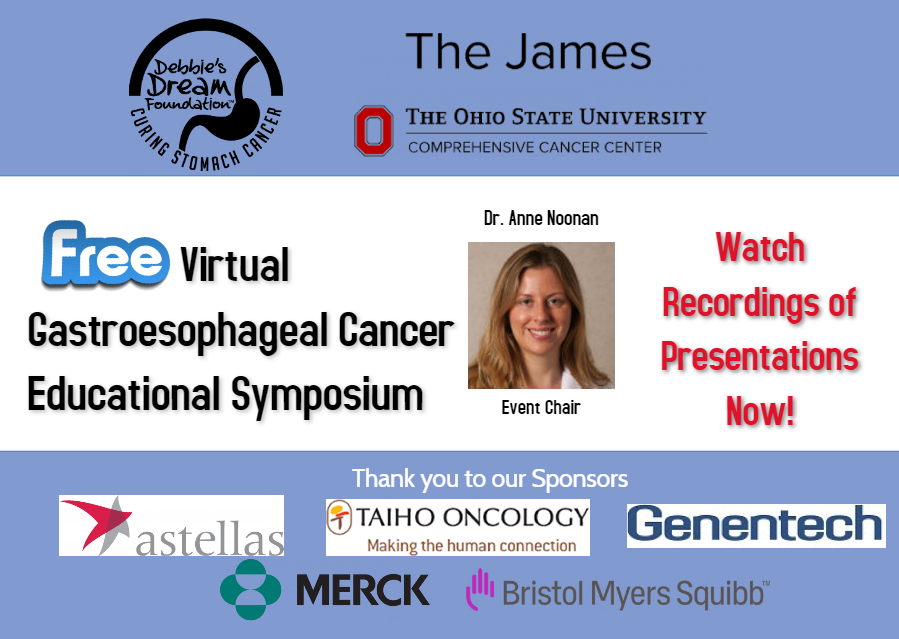 We've partnered with OSUCCC-James Cancer Hospital and Solove Research Institute to bring you the latest information in stomach cancer research. Watch the recordings of our recent May 16, 2020, Symposium.
ASCO invited its members to submit questions about issues and challenges they see emerging while caring for individuals with cancer in the context of the coronavirus pandemic. Currently, limited clinical cancer-specific data are available and information is evolving. The following information is based on evidence gathered through a PubMed searches of the medical literature, a…
What are you searching for?
Debbie's Dream Foundation: Curing Stomach Cancer is proud to partner with Catholic Hospice, Inc. to bring patients and caregivers monthly support groups via teleconference. The patient group will begin at 1:30 p.m. EST and the caregiver group will begin at 2:30 p.m. EST, each at an hour long.
Join Debbie's Dream Foundation and Dr. James Cleary for a presentation on the latest updates in clinical trials. The presentation will also include a live Q & A session with the doctor following the presentation.