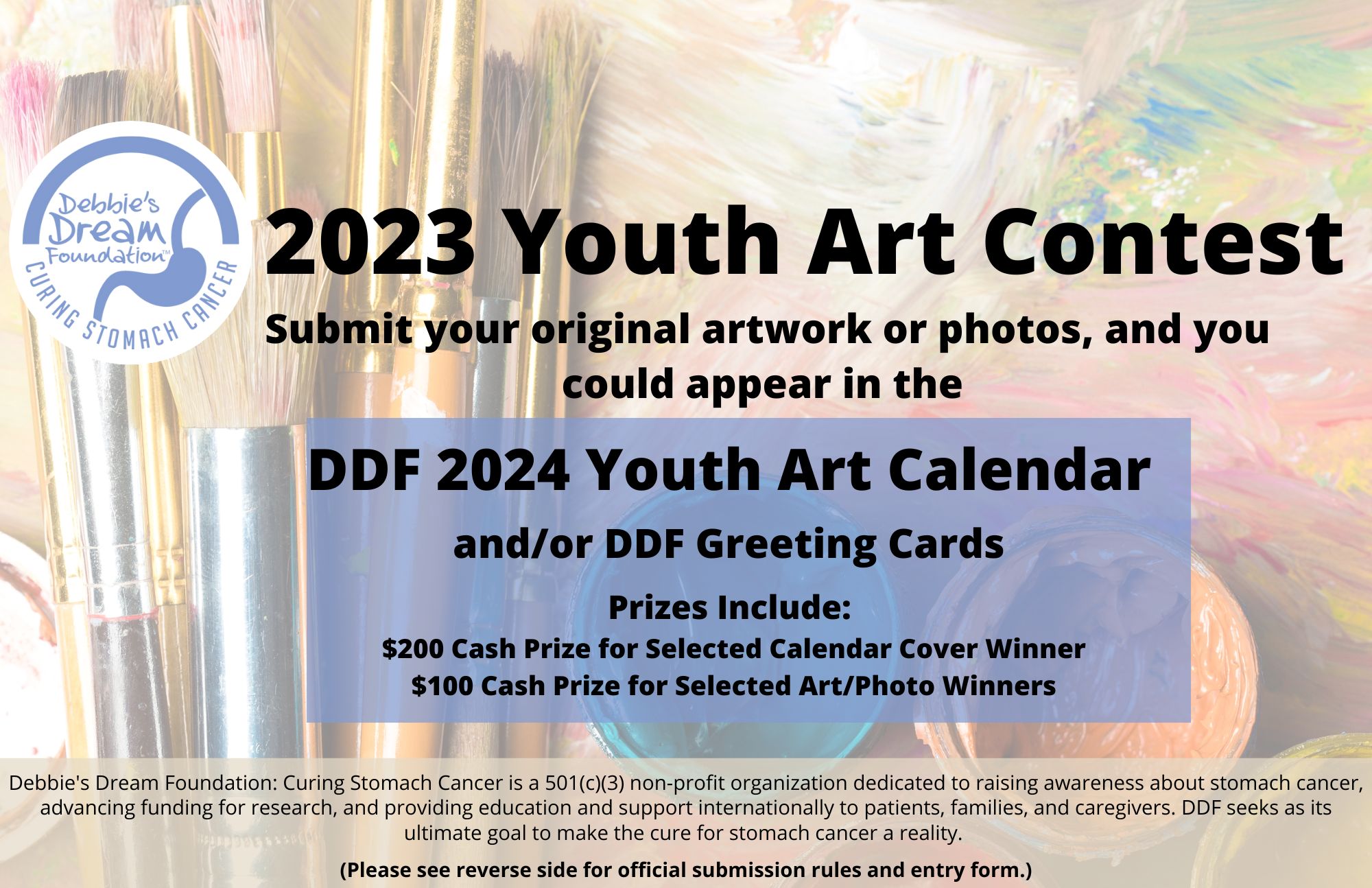 Debbie's Dream Foundation: Curing Stomach Cancer invites students from across the country (USA) to submit original artwork depicting their dream of a cancer-free world.
Important Dates:
The deadline for submission is 11/17/2023 at 11:59 p.m. EST.
Click the button below to download the 2023 Youth Art Contest official rules and application.
The following 2022 submissions have been selected for our custom line of blank greeting cards to help inspire others affected by stomach cancer to continue to DREAM BIG for a cure!
Please join us in congratulating the winners of our 2022 Youth Art Contesst!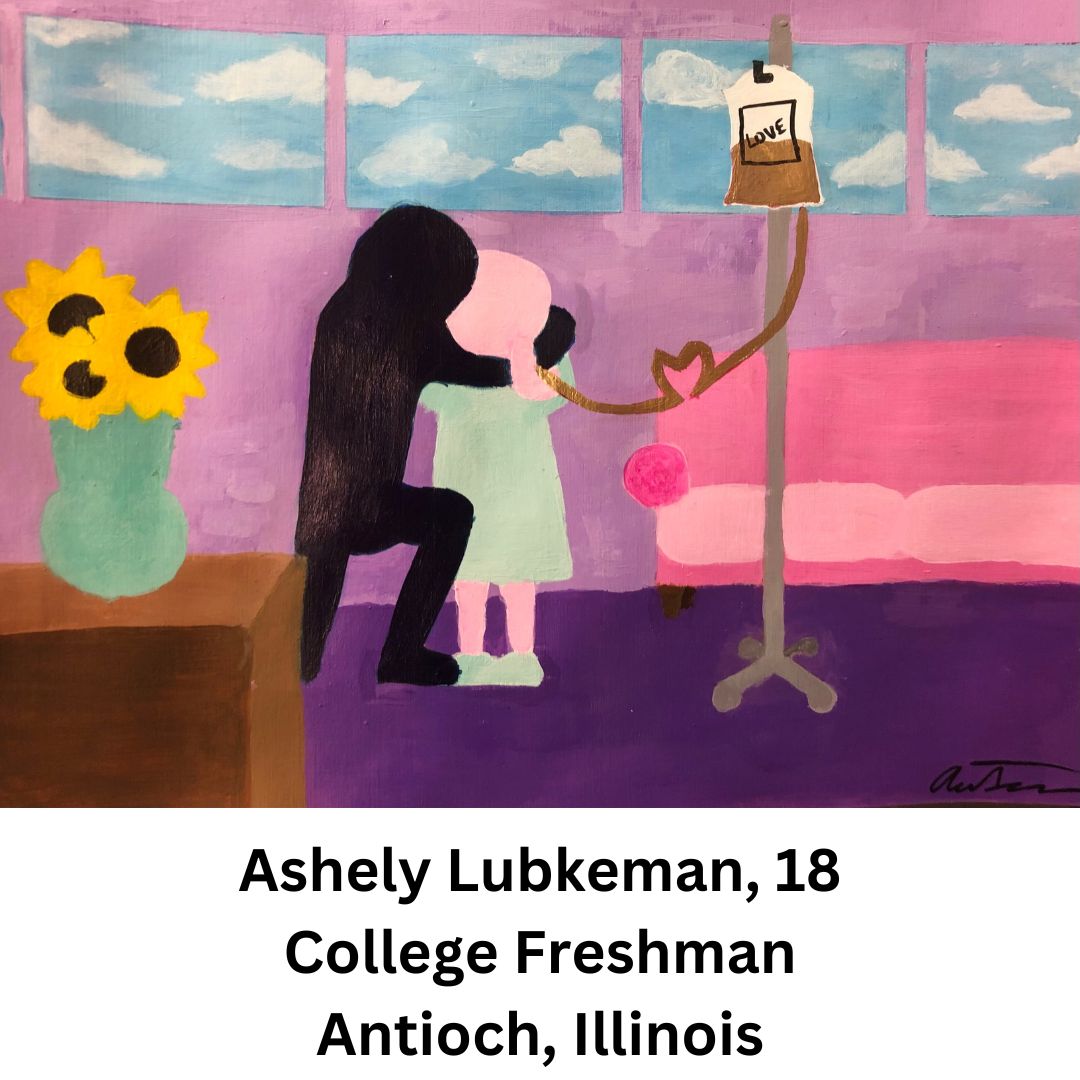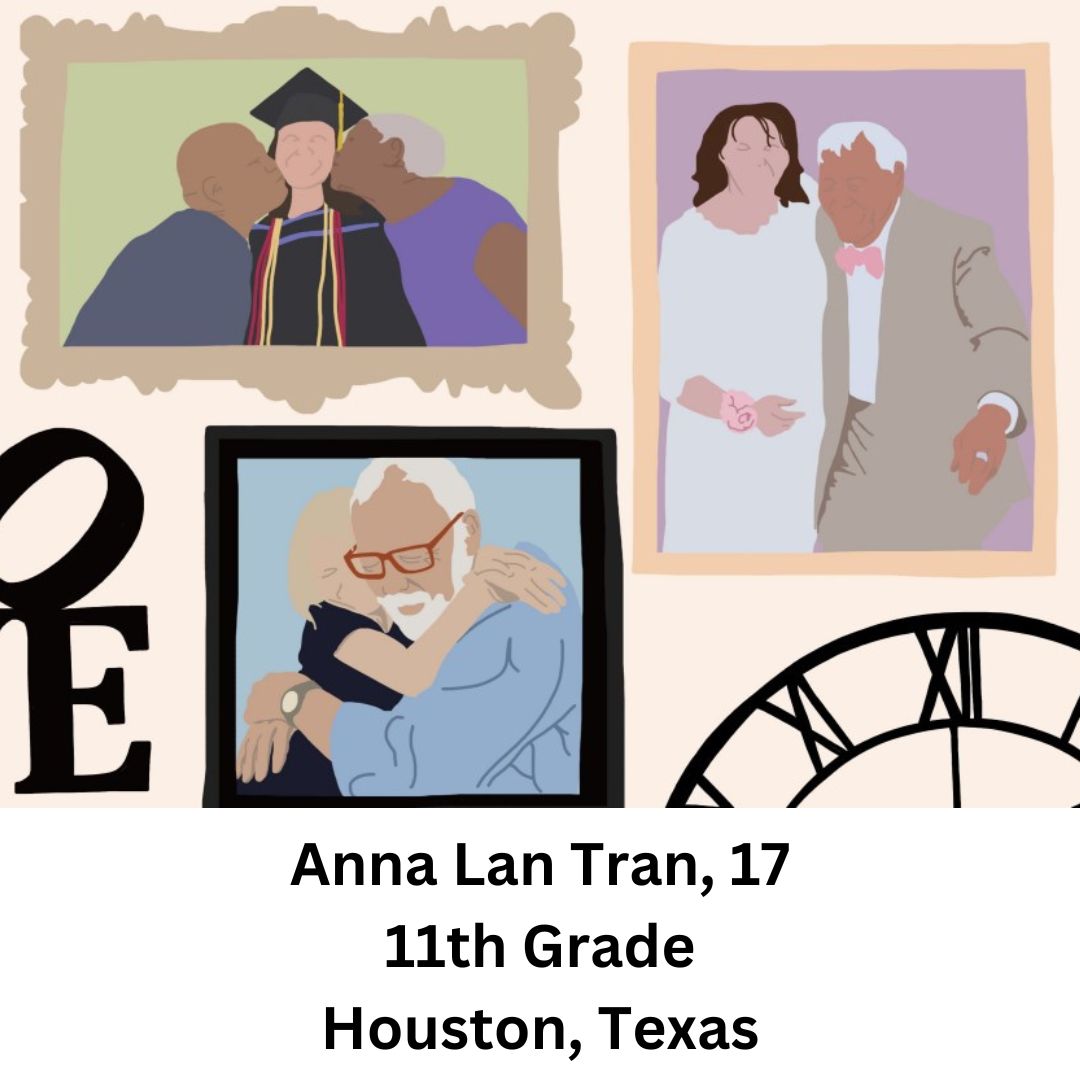 Debbie's Dream Foundation hosts a Scholarship Essay Contest for students in three
categories – high school, middle school, and elementary school. The contest was created in 2016 to help raise awareness about stomach cancer among today's youth and to provide financial
assistance to students. This year, the 2022 Youth Art Contest will take the place of the annual essay contest, which is typically held in the Fall. Instead, the essay contest will resume in the Spring of 2023. Please check back soon for updates.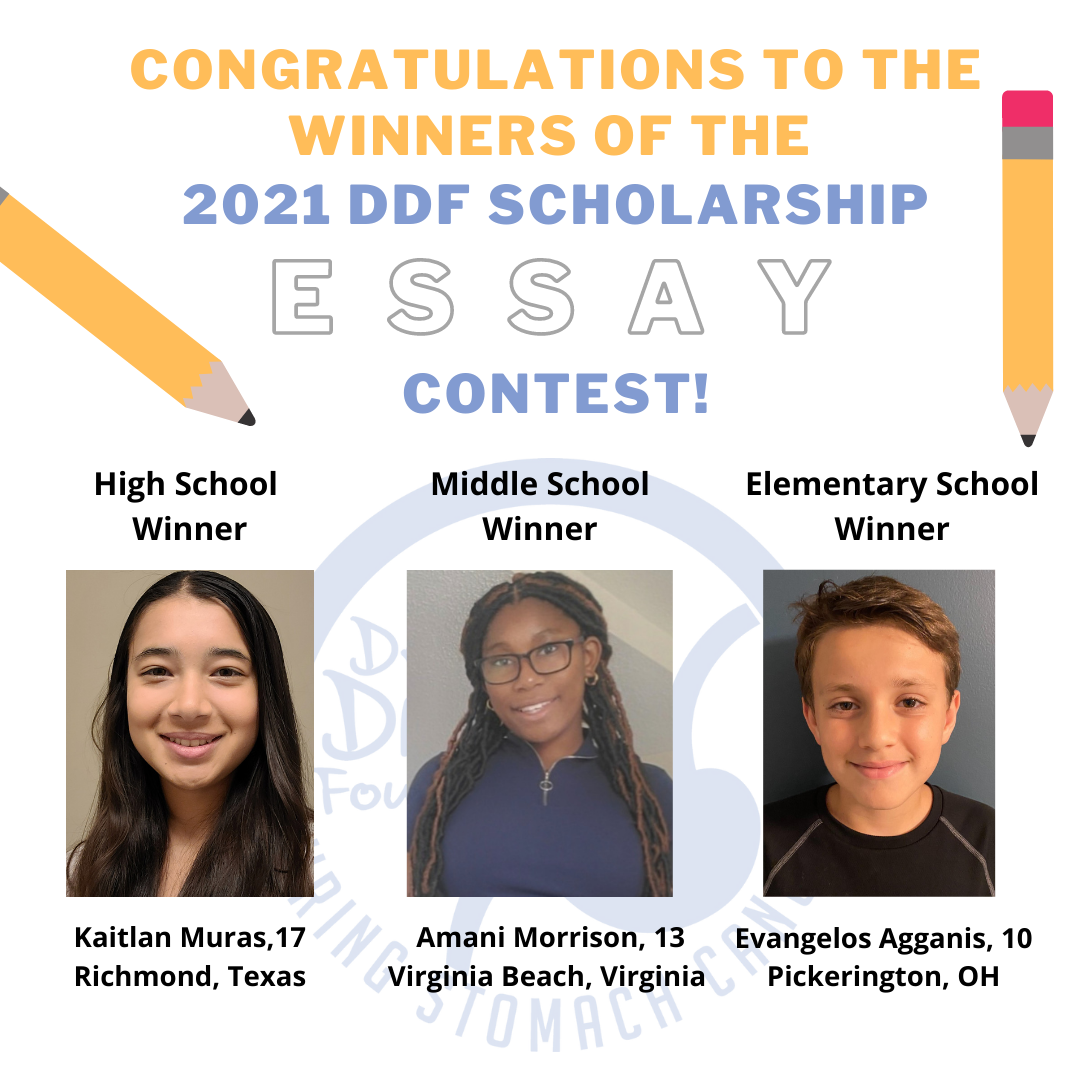 About DDF's Scholarship Essay Contest
Debbie's Dream Foundation's Scholarship Essay Contest is open to high school, middle school, and elementary school students across the United States. Students are provided an essay prompt to explore how they would help make a difference for stomach cancer patients. A panel of esteemed judges scores submissions based on the provided rubric, and one winner is chosen from each group to receive a scholarship.
Important Dates:
The deadline for the 2021 contest has passed, and the winners have been announced. Congratulations to all of the 2021 winners.
For more information, call 945-475-1200 or email Communications@DebbiesDream.org.
"So many kids are affected by stomach cancer. I'm so happy that I could participate in something that helped me learn about just how serious this disease is."
- Anneliese Kridle, 2017 High School Winner
"Thank you Debbie's Dream Foundation for your opportunity to help spread the word about stomach cancer to kids."
- Anubhav Mahay, 2017 Middle School Winner
"I'm so happy that Debbie's Dream Foundation picked me to win the scholarship. Thank you DDF!"
- Anuj Mahay, 2017 Elementary School Winner