Arkansas Chapter
Location
Little Rock
Contact Bill Crismon | Email | (501)-400-3959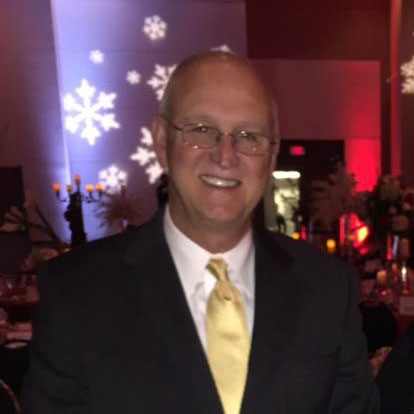 Bill Crismon
Bill is a native Arkansan, 64 years of age.  He graduated from Arkansas State University with a degree in Medical Technology. His working career was spent in a variety of clinical laboratories including hospitals, reference labs, and clinics. The last ten years were spent selling laboratory equipment.
Bill has been married for forty-four years and has one son and two grandchildren.
He currently volunteers at the Winthrop Rockefeller Cancer Center and American Red Cross.
Bill's cancer journey began in the summer of 2010 when he was diagnosed with stage 4 gastric cancer.  He had extensive disease including stomach, esophagus, lymph nodes, and liver. After approximately 1½ years, he also found that the cancer had spread to both lungs. Bill has been treated with multiple modalities including chemoembolization of the liver lesions, several surgeries, chemotherapy, and Herceptin.  With the assistance of his support team and a trio of terrific physicians, Bill has been disease-free for 4 years. He enjoys his volunteer work at the Cancer Center and looks forward to sharing his story of hope with other stomach cancer patients.