Ohio Chapter
Location
Akron, OH
Contact Paul Bosela | Email | (330) 666-6897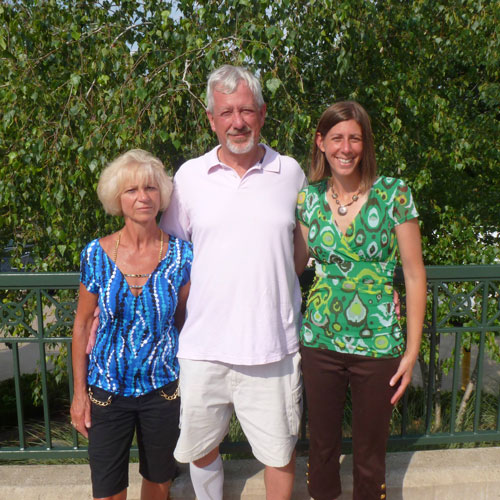 Paul & Angela Bosela, Sheila Gambaccini
Angela Bosela is a stomach cancer survivor who was diagnosed with an aggressive, fast-growing stomach cancer at the age of 55. After a 70% gastrectomy and four cycles of chemotherapy and radiation treatments, she has been cancer free for more than six years. Following her recovery, she has become an accomplished runner, completing numerous half marathons, 10k's and 5k's, including winning the Senior Masters at the 2012 Youngstown Peace Race. The Boselas have three children and five grandchildren, all residing in Ohio.
Dr. Paul Bosela, is a professor emeritus and former chairman of the Department of Civil Engineering at Cleveland State University, and former Chairman of the Executive Committee of the American Society of Civil Engineers Technical Council on Forensic Engineering. He was Angie's primary caregiver during her recovery. The desire to assist in raising awareness and research on stomach cancer has led to their involvement with Debbie's Dream Foundation.
Sheila Gambaccini lives in Ohio with her husband, Stephen, and three children (ages 7, 5, and 3). She has a B.S. in Chemical Engineering and Master's in Business Administration. She has always had a passion for helping others! She is excited for the opportunity to raise awareness for stomach cancer and aid in finding its cure.