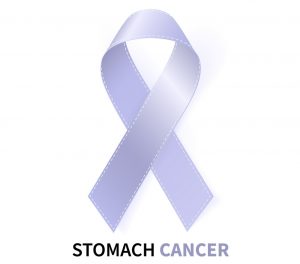 Jessica Alcantar – Adelanto  My journey as an advocate and caregiver began when my mother, Carmen Muro was diagnosed with Stage 4 Stomach cancer on August 3, 2015. Cancer is not new to our family. In 1994 my mom was a caregiver for her father, who was diagnosed with stomach cancer. This journey has taken us through many trials and tribulations emotionally, physically, mentally. On top of all of that, we still have the stress and frustration that come with dealing with health insurance companies, referrals, denials, finding the correct physicians, and approvals. In June 2016, my mom had a complete gastrectomy with HIPEC. The surgery was successful! Since surgery, she experienced extreme weight loss, bile duct stents, neuropathy, and a twenty-six-day hospital stay. She overcomes obstacles daily, such as managing her nausea, full-body pain, loss of appetite, and weakness. Through it all, giving up is never an option. She takes on every battle with a positive attitude and holds on firmly to faith. My family has all learned how to become caregivers, including my teenage sons, at such young ages. As a result, I began volunteering with Debbie's Dream Foundation as a mentor to provide support to other family members. I am here today to tell my mother's story of survival and ask for more funding for research for this disease that has wreaked havoc on my family.
Josette Andrews
Marisa Cano
Bryan Chagolla
Samantha Collier - San Diego   Kind, admired, witty, and smart, my brother Joe Collier, father of two teenage boys, devoted husband and son, was seemingly healthy just before he was diagnosed with stage 3b gastric cancer at age 49 in March 2018, just one week after having minor difficulties with swallowing. Being a physician, I launched into a focused research frenzy and identified the best-of-the-best gastric cancer oncologist and surgeon at MD Anderson in Houston. I employed all my connections, clinical knowledge, time and energy to finding a cure, and fast. Although I was frighteningly aware of the dismal prognosis, Joe remained positive and even joked how he would have new "plumbing" (removal of his stomach) while enjoying Thanksgiving dinner later that year. He was inspiringly grateful that he had a chance for a cure. His chemo started in April and the suffering began. He never complained, but his journal was filled with detailed descriptions of symptoms and daily highs and lows. However, too quickly, these details were replaced with just daily frown face doodles. We moved him away from his family to Houston in July for 6 weeks of more treatment. Even though he sensed the cancer was spreading, he was still positively focused on a surgical cure. His team was militant about managing every symptom, medication, chemo and radiation dose, and provider interaction to ensure his treatments and management were optimized. He always referred to his family advocates and medical providers as the "A team," but he continued to have a deep knowing that none of our efforts and treatments were effective. We later learned that Joe's intuition was correct, and his cancer quickly and aggressively metastasized in August. This was the sharp turn from hope for a cure to horror of what was to come. Joe entered home hospice in September and died October 16, 2018, just 6 ½ months after being diagnosed. Bearing witness to Joe's agonies of fighting to live and then trying to die has forever changed us. He never got his new plumbing nor made it to Thanksgiving that year. No more chance for a smiley face doodle in his journal. He never got that one good day for which he desperately hoped. Despite my physician skills and experiences and my best efforts, I now live with immense guilt and shame of my inability to intervene and relieve his suffering and protect my little brother as I had always done. We have been robbed of a life unfinished-his teenage sons will grow up without their beloved dad to guide them into manhood; his parents must go on when they wish it was them instead of him; a wife is left without a life partner, raising their sons alone. I have been robbed of my only sibling, best friend and confidante. Although he was suffering too much to say good-bye, he did ask me to "do something about this" terrible cancer for others and "pay it forward." That was Joe-always problem-solving to help others. He was best known for his problem-solving acumen, but even with the intense support and expertise of his "A team," this couldn't be solved. Sadly, this story is NOT one about survival, but about the worst of worst cancers and its devastation. No amount of advocacy, expertise, positivity, love or hope could affect my brother's poorly understood, extremely aggressive cancer. Let's honor Joe's legacy and request to "pay it forward" by taking the lead in solving this problem and funding gastric cancer research that will result in new treatments to improve both survival and quality of surviving for patients and their families. Every patient deserves at least "one good day."
Amy Ho - San Francisco My mother, Sophia Ho, was diagnosed with stage IV gastric cancer in February 2017 at 68.  By the time my mother was diagnosed, she was sick enough to need emergency hospitalization.  After many complications, multiple hospitals stays, and difficulty finding an oncologist experienced with stomach cancer, we transferred my mother to UCSF. At UCSF, they inserted a gastric tube and put my mother on TPN to regain strength and receive chemotherapy. She did very well on the first round of chemo - which included 12 cycles of chemo every two weeks.  By the end of the first round, her neuropathy was quite extensive, and her doctor recommended she take a break from chemo. After two months off of chemo, her cancer was growing again and, in another month, she restarted chemo.  This time, she was too weak to tolerate the chemo and had to stop after just one cycle.  The cancer was too extensive, and my mother was ruled out as a candidate for immunotherapy.  We transitioned her to hospice at the end of December, and my mother passed due to a blood clot (complication from cancer) in early February 2018.  It's been four years since my mother passed.  My mother was an amazing, lovely, and kind person but the last year of her life was very difficult for her and for our entire family.  My mother had a fantastic capacity to put others' needs before her own and was incredibly dedicated to her family.  I was lucky to be her daughter.  During my mother's illness, I spent an immense amount of time with her and was by her side, trying my best to care for her even though there was very little we could do to alleviate her symptoms.  I hope to raise awareness around gastric cancer so that many more cases of gastric cancer can be caught at their early stages, so that we can improve treating the symptoms of gastric cancer, and so that more life-extending treatments options can become available in the near future.
Cyndi Howard – Temecula  I got involved in Debbie's Dream Foundation in 2012 to fight for more research and public awareness for stomach cancer. My late husband, Doug Ferguson, died in eight months from stage 4 stomach cancer in 2011. As a hospice RN at the time, I became his advocate and later his hospice nurse.  Doug was part of the 80% of stage 4 stomach cancer patients with no real treatment options except palliation.  We were heartbroken when given no hope by the medical community.  But then we also found little research and little public awareness of this very deadly, silent killer. Thus, I have become a stomach cancer advocate attending DDF Capitol Hill Stomach Cancer Advocacy Day seven out of nine years. We were thrilled to see stomach cancer added in 2015 to the DoD Peer Reviewed Cancer Research Program.  Also, fantastic news came in December 2019 that the National Institute of Health is directing the National Cancer Institute to create a scientific framework specifically for stomach and esophageal cancers. The NCI must report what advances in treatments and early detection tools by FY21. This would not have happened without our voices at Advocacy Day.
Candice Kim
Melaine Kirk
Greg Myers-California In early 2021 I started having trouble swallowing food. I thought it was just acid reflux which I had never had before, so I didn't know how that felt. My primary care doctor decided to send me for endoscopy, where are they found a 3 cm mass and the junction of my stomach and esophagus. The results showed a cancerous tumor, so I was sent to the CITY OF HOPE for further care. I started chemotherapy around September-ish, and the plan was to do four chemotherapy sessions, then surgery, and then four more chemotherapy sessions after surgery. The City Of Hope tested me for all kinds of genetic defects, and I came back positive for the CDH one mutation. That result pretty much solidified that my surgery would now be a total gastrectomy. On December 27, I had my total gastrectomy, and I'm currently healing and recovering from that surgery before I do my last rounds of chemotherapy.
After testing positive for CDH1, my siblings and my kids were tested. My sister came back negative, and she was my only sibling. Tyler, who is 25 years old, and Karina, who is 27 years old, tested positive for the CDH1 mutation. Both of the kids had endoscopy with biopsies done on January 29, and my daughters' biopsies came back clean, but my sons came back positive for cancer.  My son Tyler will be having his total gastrectomy this Friday, January 28. My daughter's surgery is scheduled for March 25 of this year. It has been a crazy year for our family, and my cousins are all starting to get tested, so we fear more craziness in the near future.
Kristie Myers
Julie Sanchez --California I used to wonder how people with "weird diseases" got diagnosed. What sent them to the doctor? How did they know something was wrong? Well, now I have my own weird disease diagnosis story. On June 17, 2021, I heard the words no one wants to hear: "You have Stage IV cancer in your stomach that has spread to distant lymph nodes. This condition is treatable, not curable, you are not a candidate for surgery, and the diagnosis is terminal." To say that I was shocked would be an understatement. I had just turned 60, was an active and healthy woman who ate well and exercised and didn't smoke and hardly ever drank. I have no family history of gastric cancer, and I had no symptoms. The only reason I went to the emergency room was that I had a single experience of searing, stabbing bilateral back pain for no apparent reason, coupled with a bloaty tummy and a strange sensation just under my breastbone. My sister, the nurse practitioner, asked me questions and said, "It's probably your gallbladder, so you should go have an ultrasound." The ER doctor suggested I have a CT scan to capture everything going on, and I agreed. When he came back in with another person in tow to give me results, I knew something was wrong. He sat down in front of me and said, "It's not good. We see that you have some form of metastatic cancer, and further tests are needed to see what's going on". All I could think and say out loud was "NO." I almost refused to believe what I was hearing, but the reality was staring me right in the face. I have cancer, and I may very well die sooner rather than later.
The next three weeks were a blur and included another CT scan, an ultrasound, a needle biopsy through my back, an endoscopy, blood tests, biomarker testing, second and third oncology opinions, and two surgical opinions, all mixed up with a haze of anxiety, clouds of uncertainty, and a river of tears. These tests showed that I had a squishy mass in the cardia area of my stomach, and lymph nodes in my abdomen, pelvic area, and lumbar area were lighting up with cancer. After viewing my scan, one oncologist told me it "looked like a bit of a Christmas tree in there," which I did not take as happy news. The lumbar biopsy registered gastric cancer because the Gastroenterologist was unable to get tumor material from the mass during the endoscopy. I was told that surgery was not an option due to the distant lymph involvement. The surgeon said, "That's a super aggressive surgery, and I'm an aggressive surgeon, and I wouldn't do that surgery on you now. Get chemotherapy, and we can talk when you're done". What was left unsaid was "If you survive" because few people in the US survive Stage IV stomach cancer for longer than 12-18 months. The more I read and researched stomach cancer, the more horrified I became, yet I became more determined to be that patient who drags the survivability curve into positive territory. On July 6, 2021, I started chemotherapy and had chemo every two to three weeks after that. I lost 30 pounds and felt old, skinny, and weak, but this was the only medical treatment available. I added in aggressive acupuncture twice a week, tried to change my diet (not easy when I was so nauseous I had no desire to eat) and began taking a steady regimen of supplements thought to help fight cancer. I also retired from my own company, clearing the path ahead of all stress and worry. I put on my positivity hat and went into my treatment with as much enthusiasm as possible while facing such adversity. Although I am certainly not lucky to have this diagnosis, I am one of the lucky ones who has access to what I need to best heal from this disease. I have a fantastic spouse and support system, great insurance, and money. I can go where I need to get the best care available, and I have done that. Yet so many others are not able to have the same access.
I have completed 12 rounds of FOLFOX chemotherapy, which includes the very aptly named drug "5 FU" as a highly toxic component. I've done 11 rounds of OPDIVO immunotherapy, had two PET scans, two more CT Scans, and two more endoscopies. Those tests show that I am having an amazing response to treatment, and against most odds, as of January 19, 2022, I have entered into what one oncologist calls "an excellent remission." Stomach cancer is notorious for being a silent and thoroughly deadly cancer, and I consider myself one of the lucky ones once again. Like me, many people ignore their symptoms or have so few signs or such vague symptomology that it's easy to brush off as "must have been something I ate." The cancer mass then grows so large or grows so entangled with digestive organs or metastasizes to lymph nodes or other organs that one goes from being perfectly healthy to Stage IV in the blink of an eye. Unbelievably, I discovered that in the United States, there is currently no screening test or procedure for stomach cancer. In other countries, this is not the case.  In 2015, endoscopic screening was recommended by the Japanese Guideline for Gastric Cancer Screening. Currently, Japan's screening policy recommends endoscopic screening every 2 to 3 years for individuals aged 50 or above. Around the world, we have seen that colonoscopies, mammograms, and PSA tests have been instrumental in the early detection of colorectal, breast, and prostate cancers, making these cancers more treatable and survivable. We now need the same consideration for screening endoscopies as an early diagnostic tool for stomach cancer in this country. My cancer would have been uncovered at the early stages or even at the pre-cancerous stage if I had screening endoscopies starting at age 50. This needs to be the standard. To achieve this goal, we need more funding to lobby insurance companies to cover this test, more funding to get the message of early detection out to the public, and more funding for research to find better treatments.
Loretta Pesetski