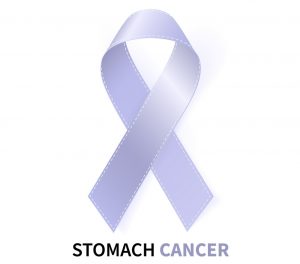 Brittany Defenderfer- Virginia  I am a 12+ year Critical Care Registered Nurse. I have spent my career helping the sickest patients in the hospital recover from countless illnesses and injuries, yet I have never cared for a gastric cancer patient in all my years. You might wonder why that is. A gastric cancer diagnosis remains relatively rare in the United States, affecting approximately 21,000 patients per year. Around half will die in the first year since most stomach cancer patients are diagnosed as stage four at initial diagnosis. A stage four diagnosis of gastric cancer has a 4% five-year survival rate and a life expectancy on average of nine months from diagnosis. These patients may never even make it to the hospital. With this in mind, you can imagine how shocked I was to receive a diagnosis of gastric cancer in June of 2021.
I had no discernable symptoms of cancer when I was diagnosed but instead had an incidental finding after investigating why I recently choked on food. After surgery to remove 60% of my stomach, my surgeon confirmed a stage one gastric cancer diagnosis – it's unusual to be diagnosed at such an early stage. My survival rate for this stage is 91% at five years! I wish all gastric cancer patients could have these odds. Unfortunately, the United States lacks funding to begin & support early surveillance programs for gastric cancer. We treat gastric cancer much differently in the U.S. than in Asian countries, where they have robust early detection programs. Late detection is attributed to poor outcomes in the United States.
I am asking that Congress continues to fund ongoing research for gastric cancer. Presently, gastric cancer is one of the lowest funded cancers for research. Without this critical funding, the survival rates for gastric cancer will continue to below. Without my miracle of early detection and access to gastric specialists, I would not be here to share my story nor be able to continue to provide care to patients. We need early detection and a cure – please continue to fund gastric cancer research!