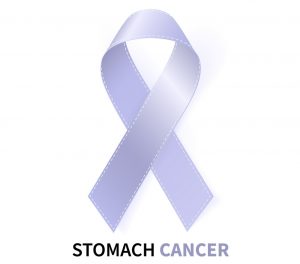 Kelle Brown- Selma  In January 2016 my younger sister, Karmen Brown, was diagnosed with Stage IV Metastatic Gastric Cancer.  This cancer was tremendously aggressive and took over her whole body in a matter of weeks. 52 days later, on March 30, 2016, at the age, of 36 Karmen passed away. A few days before her passing, the care team put a few things together from our family history and suggested that I get tested for the CDH1 gene mutation.  I requested testing and was denied the first time but kept trying.  In June of 2016 I was tested and on the day after my birthday, August 22, 2016, I received the call saying that I was in fact CDH1 positive.  The process to protect myself from gastric cancer started at that very moment. Before I could blink, I was already being set up with appointments for testing with the gastroenterology clinic.  I was to be seen by a nutritionist, behavior health personnel, and a genetic counselor. Everything was happening so fast, and I had a million questions.
On January 23, 2018, I underwent a total gastrectomy.  My entire stomach was removed, something I did not even think was possible.  When the pathology came back, I had 4 cancerous tumors.  Stage 1B.  My doctor said that it was the closest he has seen without going beyond the stomach lining and if I had not had surgery when I did, I would have been dead by April. 8 weeks later and very close to the anniversary of my sister's death, I went back to work.  I went straight back to 12-hour night shifts as an Active-Duty U.S. Army Respiratory Therapist.  Like with any recovery I was tired, but I pushed through to attain the "normal" life my doctors promised that I could have.  I was at that time expected to function as a physically and mentally tough Soldier and a fully functional respiratory therapist.  I did just that.  I met and exceeded all required Army standards as I continued to provide compassionate world-class health care.  The Army suggested that I medically separate and was concerned that I would not be able to fulfill my duty obligations.  11 months into my gastrectomy recovery I underwent a double mastectomy with reconstruction.  I returned to work 4 weeks later. In the past 4 years I have served flawlessly with minimal complications and will continue to do so.
Charlotte Cantu – Missouri City, TX  Adam Cantu – Stage IV Stomach Cancer (passed away August 18, 2020). In November of 2019, my 46-year old husband, Adam, was diagnosed with Stage IV stomach cancer. His symptoms were minimal initially, but when he started to lose weight rapidly, he went to see his primary care physician. His physician ordered a test for a bacteria called Helicobacter Pylori (H. Pylori), and he was positive. We later learned that H. Pylori could be a direct causal agent in stomach cancer. He had an endoscopy a few weeks later, and a large tumor was found in his upper stomach area. Biopsies confirmed cancer, and he was considered Stage IV because it had already spread to his abdominal cavity.
Adam fought an intense battle for ten months, but sadly, this disease took his life on August 18, 2020. Adam was an amazing father/step-father to our four children, who were 6, 11, 13, and 17 when he passed.
The American Cancer Society estimates that about 26,380 new cases of stomach cancer will be diagnosed in 2022 in the US, and about 11,000 deaths will occur from this cancer. In addition, nearly four out of five stomach cancers in the United States are diagnosed as stage 4, with a five-year survival rate of 5 percent. While there have been strides in the last two years in treatment options for stomach cancer, there are still far fewer options for late-stage treatment of stomach cancer relative to other types of cancers. This is why additional funding is desperately needed to identify risk factors for Early Onset Gastric Cancer (EOGC) to inform public health policy on risk reduction strategies, early detection techniques, and research in advanced-stage treatment options.
This will be my third year in supporting these efforts and providing a voice for those who are currently suffering from gastric cancer and the caregivers and families who are fighting alongside their loved ones. I hope that funding and further focus are given to finding a cure so that together, we can spare others from having to experience this devastating disease.
Carol Dotin
Alexa Edens
Alexander James Hunt/Dee Hunt – Euless  My battle with cancer began on January 4th, 2016. I was diagnosed with gastric cancer at the young age of 17 years old. My stomach developed an ulcer, and when doctors went in to patch it up, they discovered a tumor that was eating its way through my stomach lining. Like so many others who received that devastating news, I could never have expected my life to be so drastically altered by such a vicious and deadly disease. My fight against cancer would lead me to undergo a total gastrectomy in late January of 2016, completely removing my stomach. Following that, I underwent eight months of chemotherapy, and I was fortunate enough only to need surgery and chemo to beat my cancer. I was ultimately cancer-free by the end of August 2016. My journey with cancer would not end there, however. I had been introduced into a vibrant community of survivors and allies, all of who sought to raise awareness and advocacy for research into this direly underfunded fight against stomach cancer. I have since been accepted into the fold of several organizations, like Debbie's Dream and Stupid Strong. It has been my honor to participate in the activities and community that thrives within these organizations. I now share the common goal of raising awareness for the cause, as this wildly dangerous cancer does not have the attention it needs to have, and there is much to be done to make sure it is stopped.
Uroosa Khalid
Jeffrey Netzer - Colleyville  In 2014, my wife, Candace Netzer, was diagnosed with Stage IIIb stomach cancer.  A loving young wife, mother of two, and a successful business executive, she was brave since the news was first delivered and continued her positive outlook despite learning of her cancer recurrence in 2016.  Sadly, we lost her after complications developed with her prognosis and treatment in November 2017. Because of her positive and faithful outlook, she wanted to help others who were experiencing the same journey. Post-surgery and post-treatment, patients are left to learn an entirely new diet regimen and reprogram their eating habits to adapt to their new physiological features.  It is hard- both physically and emotionally. Caregivers watch their loved ones succumb to the disease feeling hopeless and helpless. My involvement in this effort is intentional and purposeful- to help others in similar situations and prevents our family's experience from being suffered by other families.