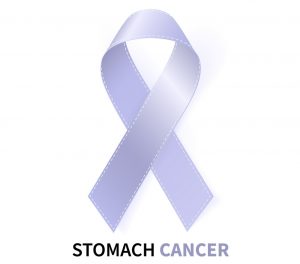 Kathleen Gilboy – Latham  I can vividly remember thinking, "Woah, this life is great, so good I wonder when the other shoe is going to drop." Frank Gilboy and I met at 16, married, and had three children.  Our children were happy, and we were enjoying the empty-nester stage of life.  Come January 2014, with a bump on his abdomen. Frank thought it was a hernia and a trip to the doctor to determine what was wrong.  ADENOCARCINOMA.  How could he have stomach cancer?!  We had just hiked the Adirondacks two months prior and were planning a trip to Hawaii to celebrate our 30th anniversary. As "otherwise healthy" and only 53, we knew Frank would beat the odds and survive this diagnosis. (Less than 5% survive five years globally mainly because most people present with advanced disease. Stomach cancer is a silent killer.)  Early symptoms are heartburn and stomach pain, typical for many of us. Frank had H-pylori, a bacteria found in 50% of the world population and is a known cause of stomach cancer but was successfully treated three years prior.  No further testing was ordered.  There is no standard protocol to follow up. In March, our journey took us to MSK for very aggressive cancer treatment, and by July, we were told the treatments had not worked.  Palliative care was all the medical professionals could offer.  Stomach Cancer is one of the worst ways to die, and as my husband's caregiver so very hard to watch.  Frank went from 195 to 130 lbs. in a few months.  His belly was enormous while his limbs were withering, cancer thriving. Frank was dying.  Stomach cancer does not discriminate and will silently steal a family member, loved one, neighbor, or co-worker.  Stomach cancer stole Frank Gilboy on October 28, 2014, the day my other shoe dropped.
Amy Jacobs - Long Island I dialed 9-1-1 late evening on June 12, 2018, for excruciating abdominal pain. I underwent emergency surgery resulting in a partial gastrectomy (Bill Roth II procedure), removing the lower two-thirds of my stomach. A 9.5 cm tumor had perforated the pyloric antrum, explaining the excruciating pain I experienced. I have an extremely high pain tolerance. At the time, I was 56 y/o, a single mother, and worked full-time for decades as a paralegal concentrating in matrimonial/family law and complex litigation. A PET Scan on 8/10/2018 confirmed the surgical diagnosis that my cancer was Stage 4, initial pathology indicated adenocarcinoma/poorly differentiated (T4, N2, Mx), and I was negative for the H. Pylori bacteria. Genetic testing returned negative results. The tumor tested positive for the biomarker: HER2+ (positive). I was discharged on June 29, 2018, at 95 pounds. I was instructed to recover and gain as much weight as possible before starting chemo; my prognosis was poor and charitable. I overheard some hospital staff pinning a "6-month ticket" on my head. On August 9, 2018, my mediport was surgically implanted, and I began my 1st-line chemo the following Monday, August 13, 2018, at 118 pounds. I had managed to gain 23 lbs.
The side effects of 1st-line chemo (12 biweekly infusions) were both debilitating and cumulative, compounding with every infusion. After the 12 cycles of chemo on January 10, 2019, I took a short break to have a CT scan on January 17, 2019, which unfortunately indicated liver metastasis as confirmed by a PET Scan on January 29, 2019. In sum, all of that horrific 1st-line chemo was unsuccessful! On February 4, 2019, I began 2nd-line chemo, which continued weekly through March 25, 2019. My secondary pathology report arrived mid-March indicating tumor biomarkers: PDL-1 (CPS score of 80%) and also MSI-H (high). Both biomarkers qualified me for immunotherapy treatment with Pembrolizumab, a.k.a Keytruda, which you may have seen advertised on television and in magazines. I began Keytruda on March 25, 2019, with infusions thereafter every 3 weeks. All subsequent CT scans evidenced decrease of the liver metastasis until the CT Scan on 11/25/2019 which indicates "No Evidence of metastatic Disease" (a/k/a "NED"). I am still being treated with Keytruda, had infusion #49 on January 19 of this year, and remain "NED." Stage 4 cancer is treatable but not curable, as recurrence is always possible.
I still experienced debilitating fatigue, "cold" neuropathy, cachexia (muscle-waste), and PTSD from 1st-line chemo, along with the additional side effects of the 2nd-line chemo, which included new-additional fatigue and hair loss. I have permanent residual effects from the two (2) lines of chemotherapy: cachexia (which I now have under control), osteoporosis, constant Level 9 pain in my left hip area due to chemo-drug Neulasta Onpro, neuropathy for cold-sensitivity caused by Oxaliplatin; and PTSD which is mostly under control except for awakening at 2:00 AM every day. My Stage 4 cancer forced me to cease my employment and go on Federal Disability (SSD). I did not drive again until the Summer of 2019 due to the ill effects of chemo. One of my first-line chemo drugs (Herceptin) from my 1st-line chemo can cause heart damage, so I am followed for 5-7 years by a highly qualified cardiologist.
Keytruda is a "miracle drug" for many patients: it has been for me. I work very hard to maintain my NED status. I fight this disease harder each day! Additionally, I do so in honor of those who suffer from and have passed away from this cancer. There are countless daily heartbreaking stories, and this cancer has no age boundaries as more and more young people are being diagnosed with it. I am very fortunate my crappy cancer has the correct biomarkers. I am approaching "4 years post-diagnosis," which is a massive statistic for this deadly disease, which carries with it the weight of feeling like I'm "waiting for the other shoe to drop."
In 2020, non-profit organization Hope for Stomach Cancer nominated me for the Congressionally Directed Medical Research Programs' (CDMRP) of the Department of Defense (DoD) Peer Reviewed Cancer Research Program (PRCRP) as a consumer advocate. Consumer advocates are comprised of cancer patients, and they prepare written and verbal comments as to the impact of the proposed research on issues such as diagnosis, treatment, and quality of life. It was such a high honor for me to participate among the professional, scientific/medical reviewers to deliver a cancer patient's input to the various, numerous proposed cancer research applications. Additionally, I assist cancer patients as a Mentor with Debbie's Dream Foundation, in addition to helping resolve issues involving insurance coverage, filing for State and Federal disability, financial stress, unpaid debt, marital stress, locating clinical trials, counseling options, home health care, and Hospice.
Amanda Johnson-West Sayville
My journey started when my sister tested positive for the CDH1 gene mutation in October 2017. A gene mutation highly raises the risk for stomach and breast cancer, specifically Hereditary Diffuse Gastric Cancer and Lobular Breast Cancer. My brother and I were told we should test too and were all positive for the mutation. The recommendation for people who are CDH1 positive is for immediate total gastrectomy (the whole stomach removed) or monitoring through endoscopic biopsies. For most women, there is also a recommendation for a double mastectomy. This is a rare mutation, so finding the right doctors is crucial.
Once we found out, there was a rush to get information. It was all quite a bit overwhelming. Remove our stomachs? How is that even possible? No Stomach for Cancer gave us a wealth of information that both eased our minds and scared us simultaneously. It was also an excellent place for family and friends for information. Cancer was found in my sister's biopsies, and she had her total gastrectomy (TG) in November of 2017. The surgery was at Thanksgiving, and I stayed with her when she returned from the hospital. While there, I found out I was positive but kept it to myself because I didn't want to upset her. Helping her kept my mind off what I was about to go through. However, once I came home, I started looking for a surgeon and planning. I had the endoscopy, and no cancer cells were found. I decided to have the surgery anyway and did in December 2017.
The days at the hospital after the surgery were hard and draining, physically and mentally. There was much to get used to, but there was even more once I came home. Luckily, I had a family to take care of me because this journey is not something to do alone. Being home was hard. Finding which foods worked,  dealing with the pain, finding out what happens when I didn't eat the right thing, making sure I stayed hydrated. It's an entirely new way of life that I was thrown into, and there was no way to prepare for it. As time goes on (I'm four years post-surgery), things get easier, but the journey is different for everyone, and there can be many setbacks. I developed an infection and then later had surgery to repair an incisional hernia. Six months after my total gastrectomy, I had a double mastectomy, and later, my gallbladder needed to be removed. By the way, when all the pathology reports came back, we found cancer in my stomach and breasts.
My days are usually ok now, but I have chronic pain from the hernia repair and often have those down days. Days I just don't want to get out of bed, days that I eat something that used to work and now suddenly doesn't, days I'm so tired I can barely move, days when the depression and anxiety are almost too much to handle. I have had to quit working, which has put a financial strain on my family and adds to the guilt of not being able to do as much with them. However, I am grateful for still being alive because I wouldn't be if I had not had the surgeries. I'm sorry my sister and brother have had to make the same journey, but it's nice to have someone close that I can lean on, through good and bad.
To put it bluntly, stomach cancer sucks, and more research needs to be dedicated to it so better treatments are found, especially when cancer results from a CDH1 mutation. Just not enough is known. If my nieces test positive, I don't want them to have to go through what I have. While living without a stomach is possible, it's a challenge I wouldn't wish on anyone.
Donna Stephan & Bassam Stephan- Staten Island  Bassam Stephan was the most amazing husband, father, and grandfather this world will ever know. He loved life and lived it for his family and church.
After years of dealing with stomach pain, being told it was stress, and being given prescriptions, we finally found a doctor who knew he needed an endoscopy. A fifteen-minute test no one would do.  June 30, 2016. Diagnosed.  H. pylori and signet ring cell gastric cancer.  Poorly differentiated.  Aggressive and challenging to detect.
The next day we had an appointment at MSK with a brilliant surgeon and oncologist.  Three months of chemo.  Surgery.  It was followed by another three months of chemo, and even though it was already stage 3, our oncologist had hope for a complete cure.  So we did too.
But dispute being treated at one of the best cancer centers globally and regular tests and follow-up doctor visits this evil cancer returned with a vengeance. And they never saw it on a scan until February 2019.  It appeared to be localized. So chemo started again, and he was supposed to have years.  But his cancer was aggressive and difficult to detect. Not even his oncologist knew the extent of the recurrence until the end. It had invaded his entire body. He passed away on December 26, 2019.
We need routine screening and better ways to recognize a recurrence early, and we need more treatment options. My husband and so many others deserve this. My family and all the families devastated by this cancer deserve this.