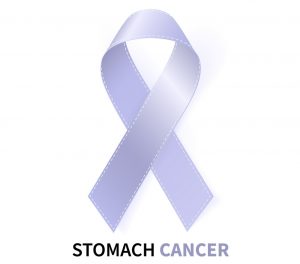 Alison — New Jersey
It was November 11, 2020, at 3:31 p.m. Everything was normal at 3:30; it's amazing how quickly life can change. And oh, how we miss the way it was.
Ron came blasting through the door early. I thought maybe he had quit work. But no, his endoscopy from 10 days earlier, the one where an ulcer was seen, the one that only just recently "hurt", was cancerous. Thank God the Gastroenterologist took biopsies!
Moderately diffuse adenocarcinoma with signet ring features. Of course, I googled it, and promptly dry heaved.  He was diagnosed at stage 1b after a PET and CT. I think he was more a 2/3 already. What struck me was the conflicting (literally polar opposite) recommendations on treatment. I said, "surgery first," but he opted for chemo because that's what you do. We assumed the chemo would work. Four rounds of FLOT later, it didn't.
Thank God surgery still happened despite a three-week covid delay. It spread. Lymph nodes to margins. That's when you start grasping for something good. He had 80% of his stomach removed.
He is strong, as he was able to begin eating within just two days, and then back to chemo within three weeks. His treatment was Cisplatin, four rounds FLOT, then 25 rounds chemo-radiation with Capecitabine (Xeloda). Finally, a good scan, and then another.
Ron was admitted to the PADRE vaccine clinical trial at Phili with Dr. Bashir. He has completed the trial and feels good. We are now existing in those 3-month increments, scan to scan.
Our hope is the following:
·         For more sensitive methods for detection of sneaky cancer, as this would help in earlier detection.
·         For research funding toward why the younger population seem to get the worst hand of this rare disease
·         For further research into genetic components that may cause gastric/digestive cancers
·         For doctors to take patients seriously...we shouldn't jump through hoops for endoscopies. This sure as hell would help curb late dx.
Lastly, we hope that the medical field will open up immunotherapy to stage 3 patients. Immunotherapy is a proven game-changer for some. I know not all, but the god-forsaken hoops we have to go through, in addition to the "throw everything at the wall and see what sticks approach" is ridiculous.
Melani Vincelli – Brick  Like most women today, I had always put my health concerns last. So, in January of 2009 when I noticed some pressure under my breastbone, I ignored it. I thought that I was too young for anything to be seriously wrong as I was only 49. I had a stressful job.  I sold technology to businesses and with the recession in full swing, I wrote it off as stress. I already had irritable bowel syndrome, so it had to be that or maybe an ulcer. In May, I was starting to have some nausea and I wasn't eating that well. I had lost almost 30 pounds, which was actually a nice surprise, but I thought a trip to my family doctor was in order. He did a full blood work-up and called me the next day to say that I was anemic. It was a bleeding ulcer, I thought. My doctor wanted me to see a gastroenterologist for an endoscopy. The endoscopy revealed I had Stage IV stomach cancer. It had metastasized to my liver and lungs, and I was given 6-9 months to live. I started chemotherapy in July 2009. After three rounds, I was cancer free. There was no trace to be found, but I finished the therapy. I had a total of six rounds of chemotherapy. I returned to see my surgical oncologist in November 2009. Following chemotherapy, I was given the option to have a total gastrectomy (complete removal of my stomach), as well as part of my liver and gallbladder removed. He told me that if I did not have the surgery that the cancer would be back within a year and he did not know why. I had the surgery and have remained cancer free. Fast forward to November 2014 when I was diagnosed with Atypical Lobular Hyperplasia in my left breast. I was genetically tested, and I am BRCA2 positive. I have the breast cancer gene. That means that although I have an 87 percent chance of getting breast cancer with this gene, my mutation came out as stomach cancer. I am now in a regional study with a prominent hospital because I am one of six women that they know of where this anomaly has occurred. Because of this prognosis, I decided to have a bilateral mastectomy proactively. All the tests came back showing no evidence of breast cancer, but I still feel that I made the right decision. I strongly feel that all women diagnosed with stomach cancer should be genetically tested so that they can make the best knowledgeable and well-informed decisions regarding their health. After living through this, I tell my story to as many people as will listen. I believe I made it through all of this for a reason; I want to be an inspiration to others. I want just one person to decide to see a doctor after hearing my story, or maybe I can help someone live through a cancer diagnosis. I help other stomach cancer patients by being a contact with the Debbie's Dream Foundation Patient Resource Education Program. I speak one-on- one to other stomach cancer patients.  I also founded Debbie's Dream Foundation's South New Jersey Chapter to raise awareness and help as many people as I possibly can.