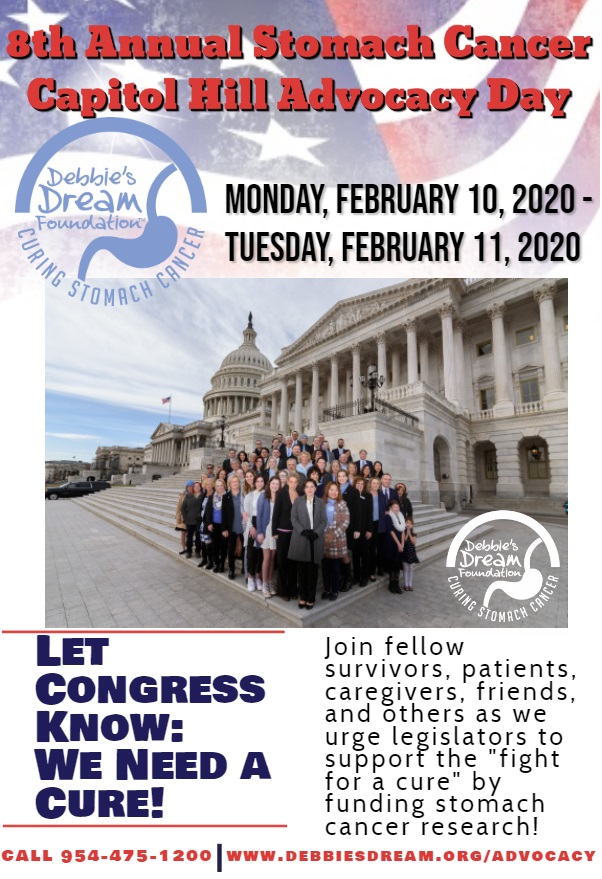 8th Annual Stomach Cancer Advocacy Day
February 10, 2020—February 11, 2020
Join fellow survivors, patients, caregivers, friends, and others as we urge legislators to support finding a cure for stomach cancer.
Financial scholarships are still available.  The deadline for scholarship is December 12th, so apply today!! The deadline for all other registrants is January 10, 2020.**
**All scholarships will be reviewed and decided upon based on the criteria set forth by the Advocacy Day Chairs, Committee and DDF Staff. Scholarship decisions will be based on receipt of financial assistance from a prior year, state representation, DDF involvement, and timing of registration.
Thank you to our Bronze Sponsors: