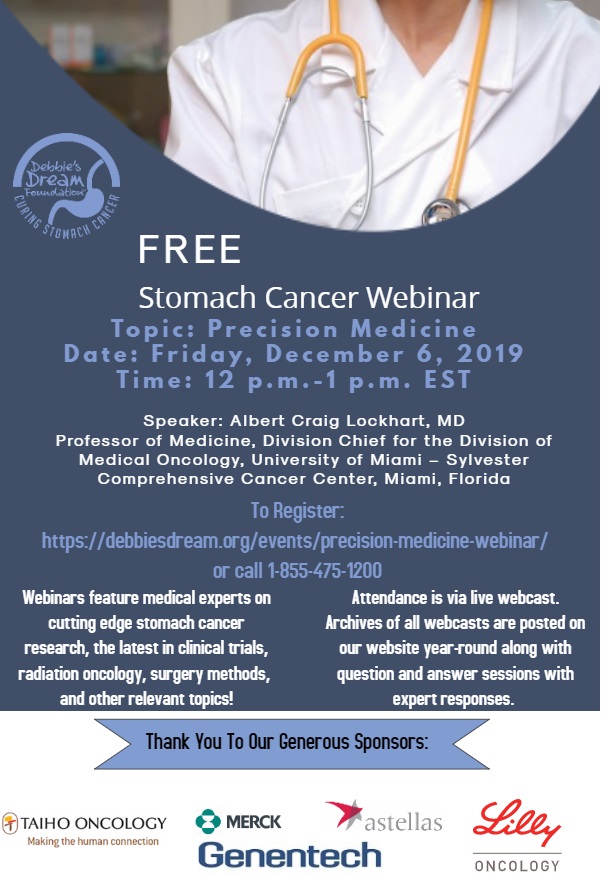 Precision Medicine Webinar
Join Dr. Craig Lockhart and the Debbie's Dream staff on Friday, December 6, 2019, for our last webinar of the year. The webinar will be hosted from 12p.m.-1 p.m. EST.
Dr. Lockhart will be discussing "Precision Medicine," the medical model of how to customize healthcare with medical decisions, treatments, and practices that are tailored to the individual patient. Attendance is via live webcast. Archives of all webcasts are posted on our website year-round along with question and answer sessions with expert responses.