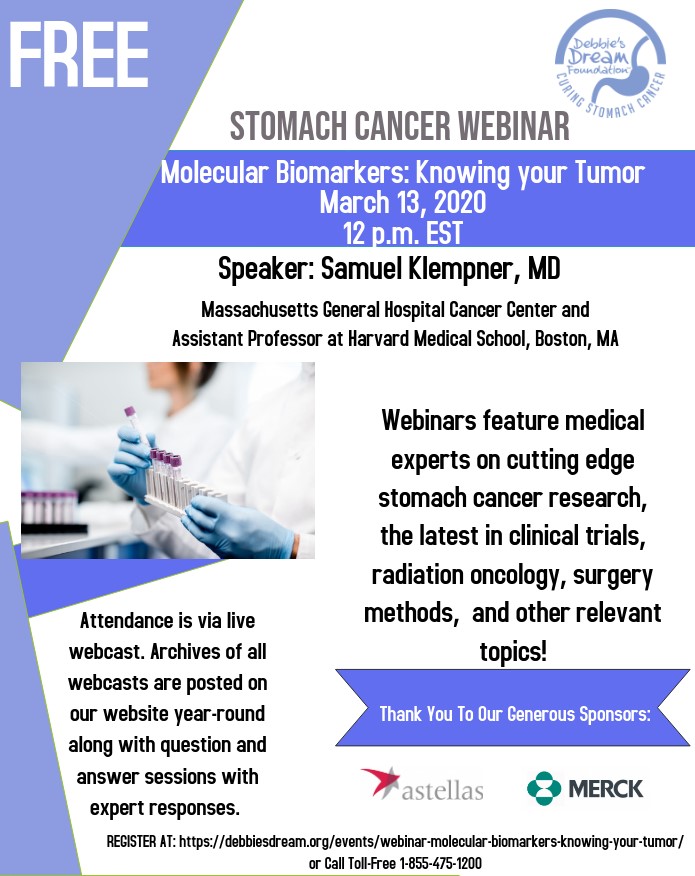 Webinar: Molecular Biomarkers – Knowing Your Tumor
Join the DDF Staff and GI Oncologist, Dr. Samuel Klempner for a lunchtime presentation on Molecular Biomarkers.
Samuel J. Klempner, MD is a gastrointestinal medical oncologist at the Massachusetts General Hospital Cancer Center and assistant professor at Harvard Medical School in Boston, MA.  His clinical and research focus is gastroesophageal cancers and novel therapies.  He works in a multidisciplinary team to optimize and individualize treatment using molecular characterization across all stages of stomach and esophageal cancers.  Dr. Klempner conducts clinical trials and translational research with new targeted agents and immune therapies. He is active in the stomach cancer community including local outreach, education, and advocacy.