2021 3rd Annual WI Golf Tournament
Jun 26, 2021 9:00AM
Location
West Bend Lakes Golf Club 1241 WI-33 West Bend, WI 53095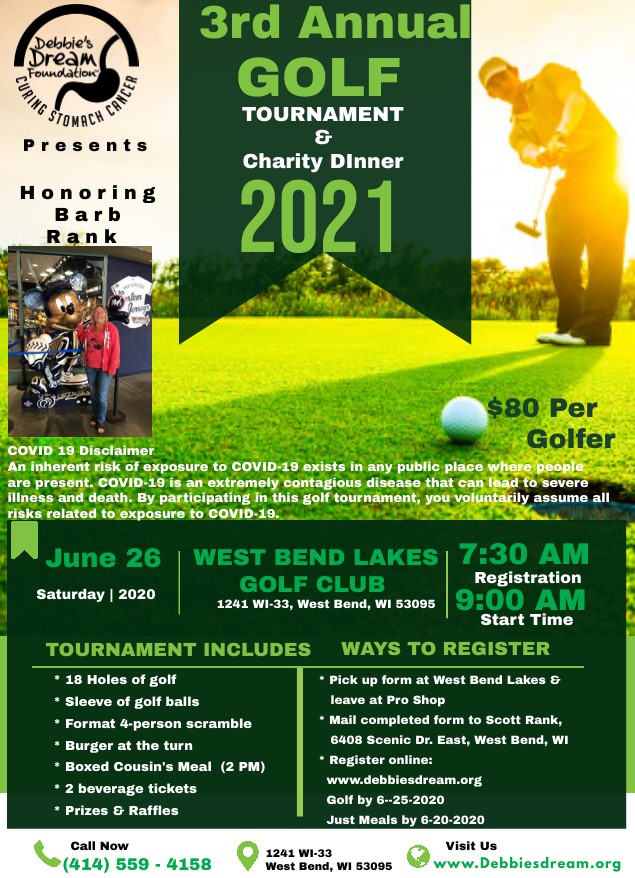 DDF invites you to support the 3rd Annual Wisconsin Golf Tournament & Charity Dinner at West Bend Lakes Golf Club in West Bend, Wisconsin. Come and join us for a day on the course, an early dinner, amazing prizes, and raffles. Most importantly we are here to celebrate the life of Barb Rank, and help find a cure for stomach cancer.
Boxed meal from Cousin's.
To become a sponsor or for other information, please contact us at (954) 475-1200 or at Events@DebbiesDream.org.