11th Annual Stomach Cancer Capitol Hill Advocacy Day
Mar 06, 2023—Mar 08, 2023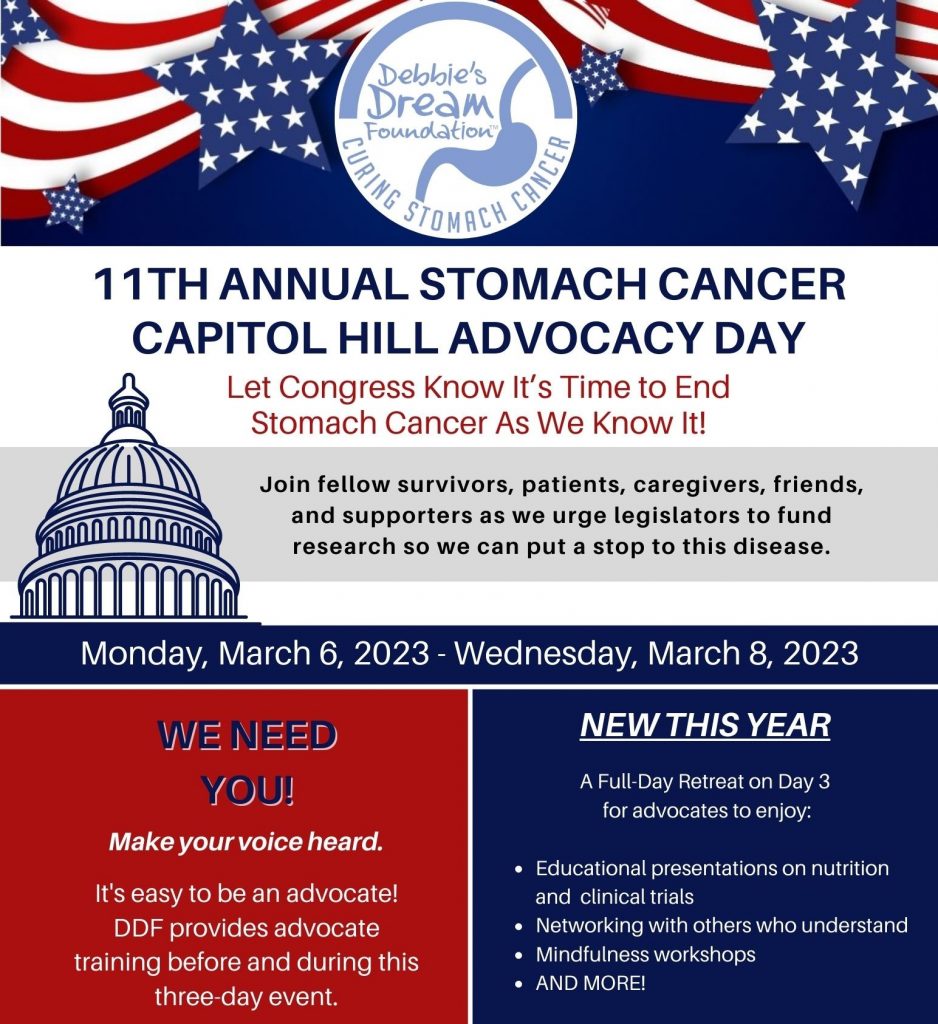 REGISTRATION IS NOW CLOSED.
Mark your calendars for March 6-8, 2023, for an in-person 11th Annual Stomach Cancer Capitol Hill Advocacy Day!
DDF is beyond excited to be back on Capitol Hill, sharing real stories and statistics with lawmakers to raise awareness and increase federal funding for stomach cancer research.
We're also excited to launch our first-ever Advocate Retreat on Day 3, featuring educational presentations, networking, and a mindfulness workshop.
We hope you'll join us in making a difference!
A special THANK YOU to all our amazing advocates and committee members who help make this initiative possible each year.
For more information, contact Events@DebbiesDream.org.