Mind, Body, Spirit – Episode 2 -Acupuncture
Mar 23, 2022 1:00PM—2:00PM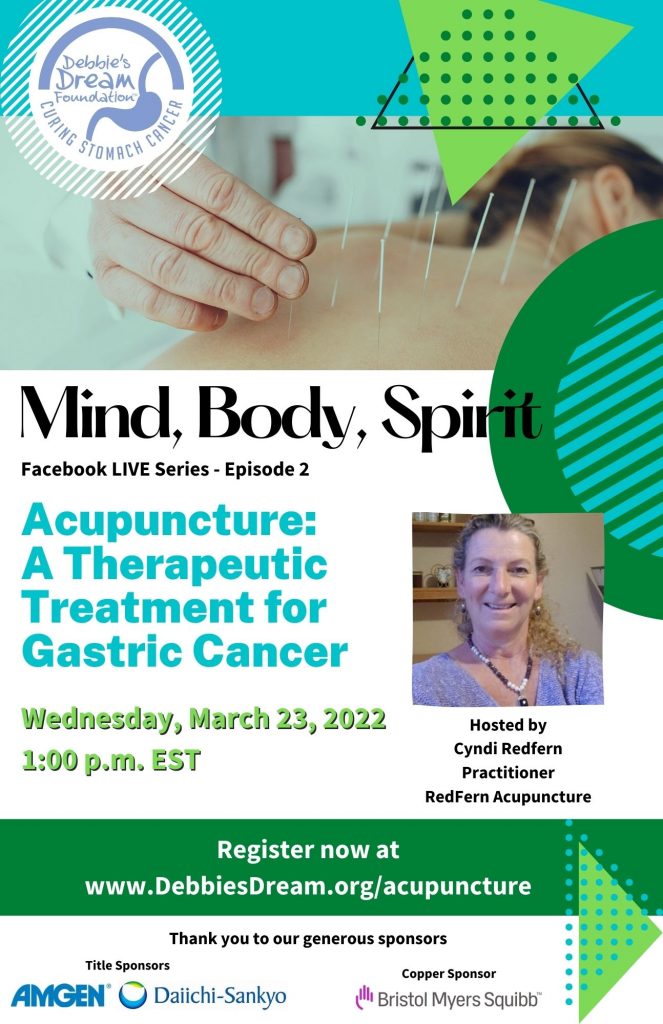 Cyndi found her enthusiasm for acupuncture through her own life experience.
When she was 20, she was hit by a car while walking. She suffered 17 breaks from my hips down, internally severed knees, and a concussion in my right brain, causing coma followed by amnesia and left-side paralysis.
Three months in the hospital got her mobile, but after six years, her knees were full of bone chips and arthritis. The cushioning in her knees had been removed after the accident, and double knee replacement was touted to be her only option. She was in a tremendous amount of pain, her left side had residual paralysis, and she had no sensation below my knees.
Cyndi's dad encouraged her to try acupuncture as a last resort. She was mortally afraid of needles but had tried everything else. She found it much more interesting, powerful, and intriguing than she had imagined.
She wound up having two treatments a week for 12 weeks, 24 treatments in all to get her life back. Since then, she has never looked back: her knees do not hurt, pop, or grind, nerve function on her left side and below her knees is restored, and subsequent x-rays show remarkable recovery!
In 2003 she completed six years of study, with perfect grades, to become a licensed acupuncturist. She has practiced in California, Colorado, and New Zealand. She now lives and works in Santa Ynez, California, where I practice "Acupuncture with a Farm Feel" and work with cancer patients.