FREE WEBINAR: PRCRP Grant Opportunities
Mar 29, 2023 12:00PM—1:00PM
Cost Free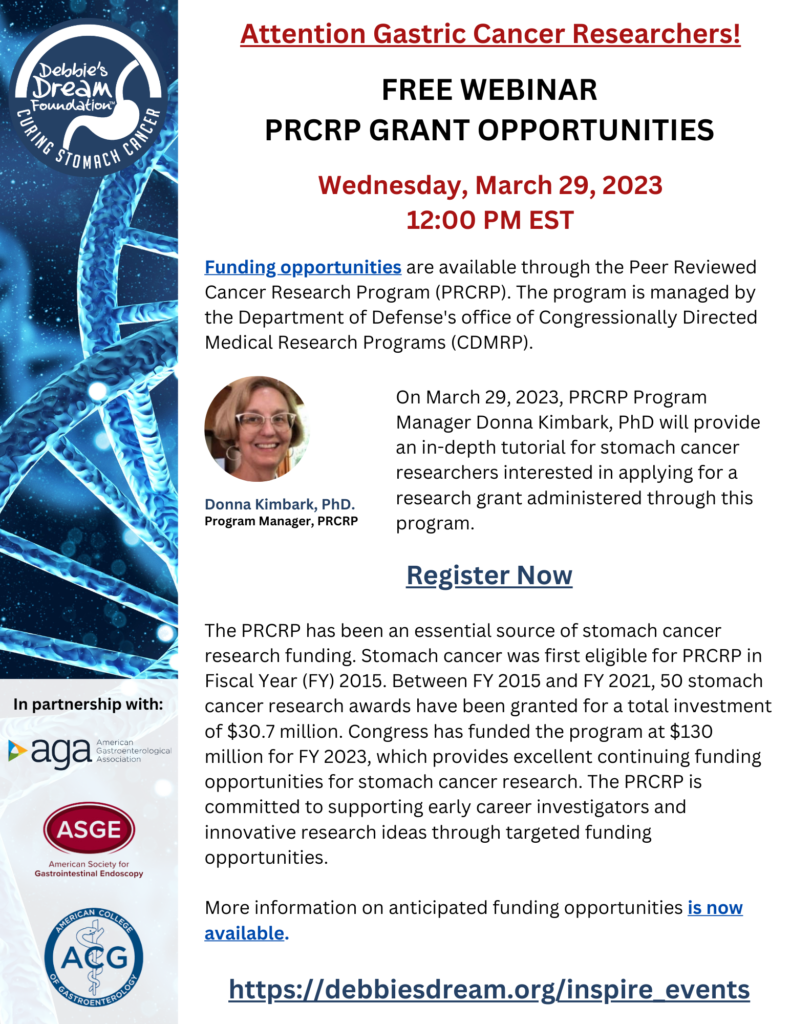 Funding opportunities are available through the Peer Reviewed Cancer Research Program (PRCRP). The program is managed by the Department of Defense's office of Congressionally Directed Medical Research Programs (CDMRP).
On March 29, 2023, PRCRP Program Manager Donna Kimbark, Ph.D., will provide an in-depth tutorial for stomach cancer researchers interested in applying for a research grant administered through this program.
The PRCRP has been an essential source of stomach cancer research funding. Stomach cancer was first eligible for PRCRP in Fiscal Year (FY) 2015. Between FY 2015 and FY 2021, 50 stomach cancer research awards have been granted for a total investment of $30.7 million. Congress has funded the program at $130 million for FY 2023, which provides excellent continuing funding opportunities for stomach cancer research. The PRCRP is committed to supporting early career investigators and innovative research ideas through targeted funding opportunities.
More information on anticipated funding opportunities is now available.