Spring Meals for the Stomach Cancer Patient
May 26, 2023 12:00PM
Location
A Facebook LIVE Cooking Demonstration
Cost $0.00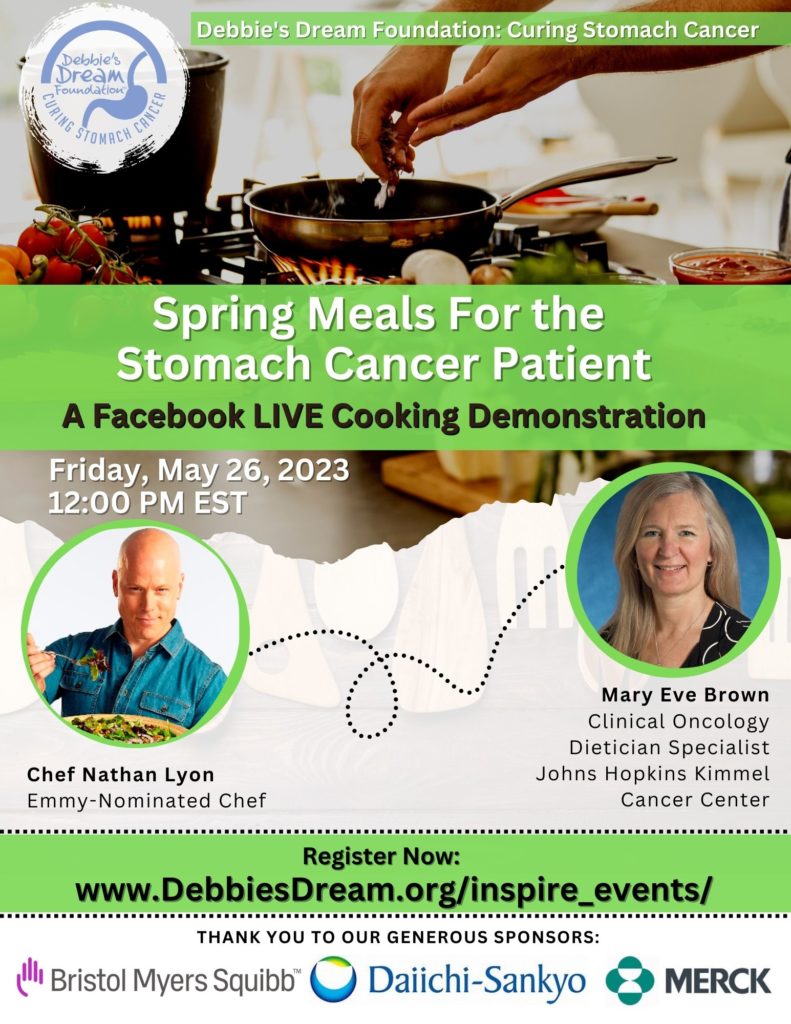 Join Debbie's Dream Foundation and Emmy-nominated Chef Nathan Lyon for Spring Meals for the Stomach Cancer Patient, a fantastic LIVE cooking demonstration, as he prepares delicious recipes modified for stomach cancer patients just in time for spring. Chef Nathan will be joined by Clinical Oncology Dietician Specialist Mary-Eve Brown of Johns Hopkins Kimmel Cancer Center, who will share her expertise on best practices and tips for eating and selecting just the right foods for stomach cancer patients.
Please feel free to check out our most recent cooking demonstration here!
For even more nutrition related information, visit our nutrition page.