Utah Park City Chapter
Location
Park City, UT
Contact Rebecca Royer | Email | (330)-502-0906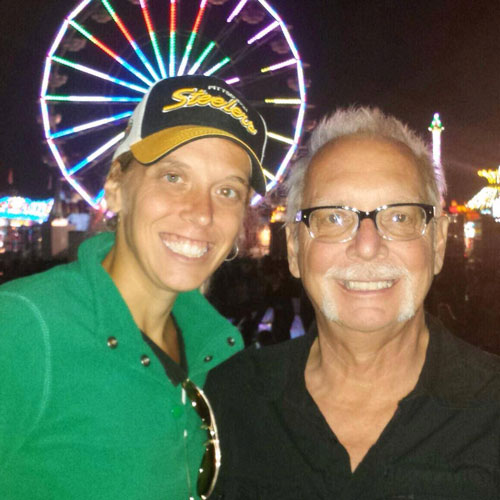 Rebecca Royer founded the Naples Florida chapter in honor of her father, Chuck, who was diagnosed with Stage IV stomach cancer of the GE Junction with liver mets in February 2013 at the age of 62. His only symptom prior to diagnosis was a feeling of "food getting stuck" off and on for a few weeks. Throughout his battle Chuck never lost hope. He underwent treatment in Ohio and Florida. He tried 4 different lines of chemo, targeted radiation, immunotherapy and 2 clinical trials.
Through it all, he kept living on his terms by staying extremely active. Many who knew him did not even know he had cancer. As his doctors liked to tell him, Chuck kept beating statistics and giving cancer the finger! Chuck passed away suddenly on October 7, 2014 after beating the disease for 20 months. Several months before he died, Chuck encouraged Rebecca to start a DDF chapter in Southwest Florida because he hoped that through increased awareness, research, and knowledge one day soon the average prognosis for patients with Stage IV gastric cancer would be measured in years rather than months. He chose DDF because he felt the knowledge and support he received from them was priceless in his journey.
Rebecca chose to found this chapter to provide hope, support, and knowledge to all who've been touched by this disease. Rebecca has a B.A. in political science and is a licensed attorney in both Ohio and Florida.