Debbie's Dream Foundation Legacy Page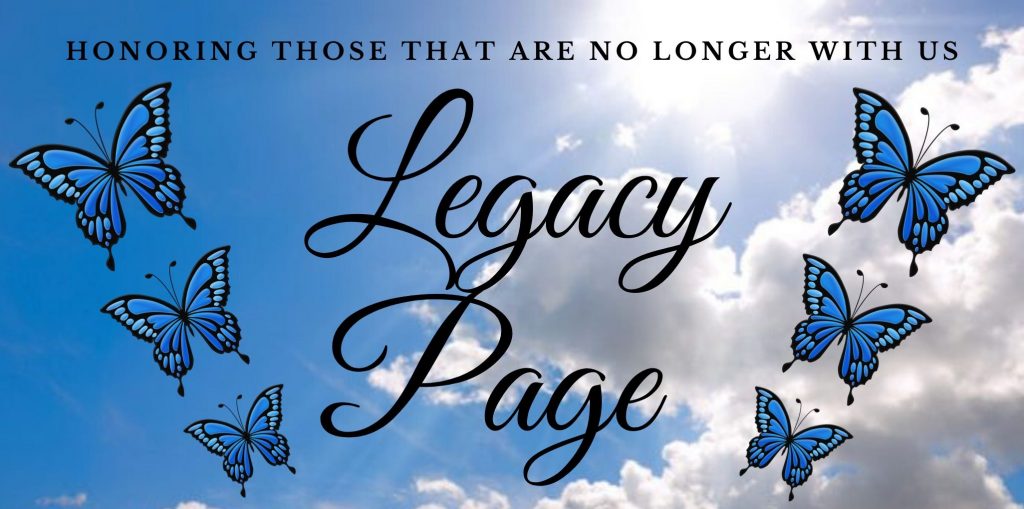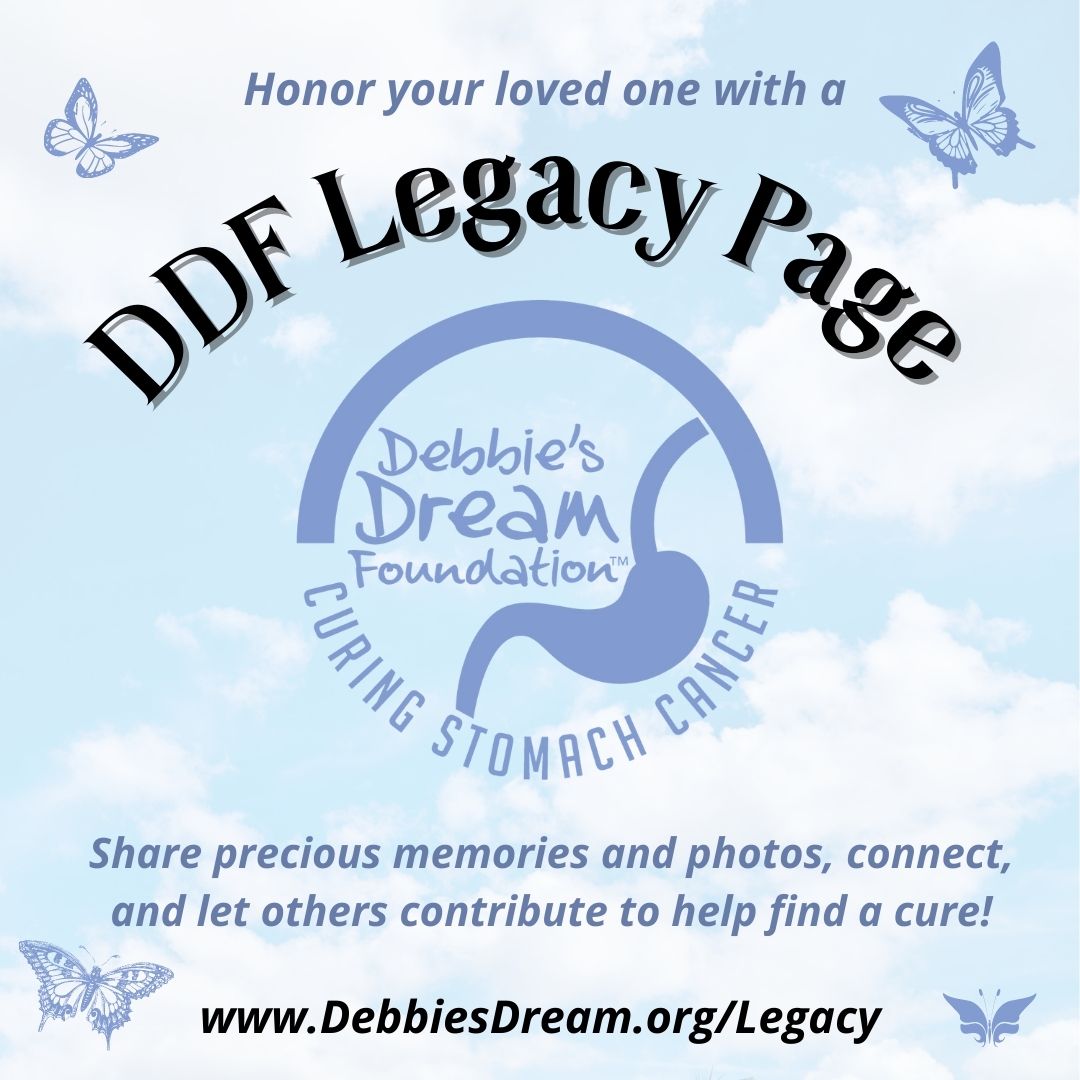 Every DDF Legacy Page Celebrates A Life!
With a Debbie's Dream Foundation Legacy Page, you can celebrate and honor the life and legacy of your departed loved one and inspire friends and family to do the same.
Many families opt to use a Legacy Page in lieu of flowers once their loved one has transitioned. They encourage others to help keep their loved one's hopes and dreams alive by making a contribution to our mission of raising awareness, advocating for funding, and supporting patients and families affected by stomach cancer.
Share your personal stories, photos, and memories and allow others to connect with one another through this online memorial.
"If the people we love are stolen from us, the way to have them live on is to never stop loving them" ~ James O'Barr