Debbie's Dream Foundation hosts a Scholarship Essay Contest for students in three
categories – high school, middle school, and elementary school. The contest was created in 2016 to help raise awareness about stomach cancer among today's youth and to provide financial
assistance to students.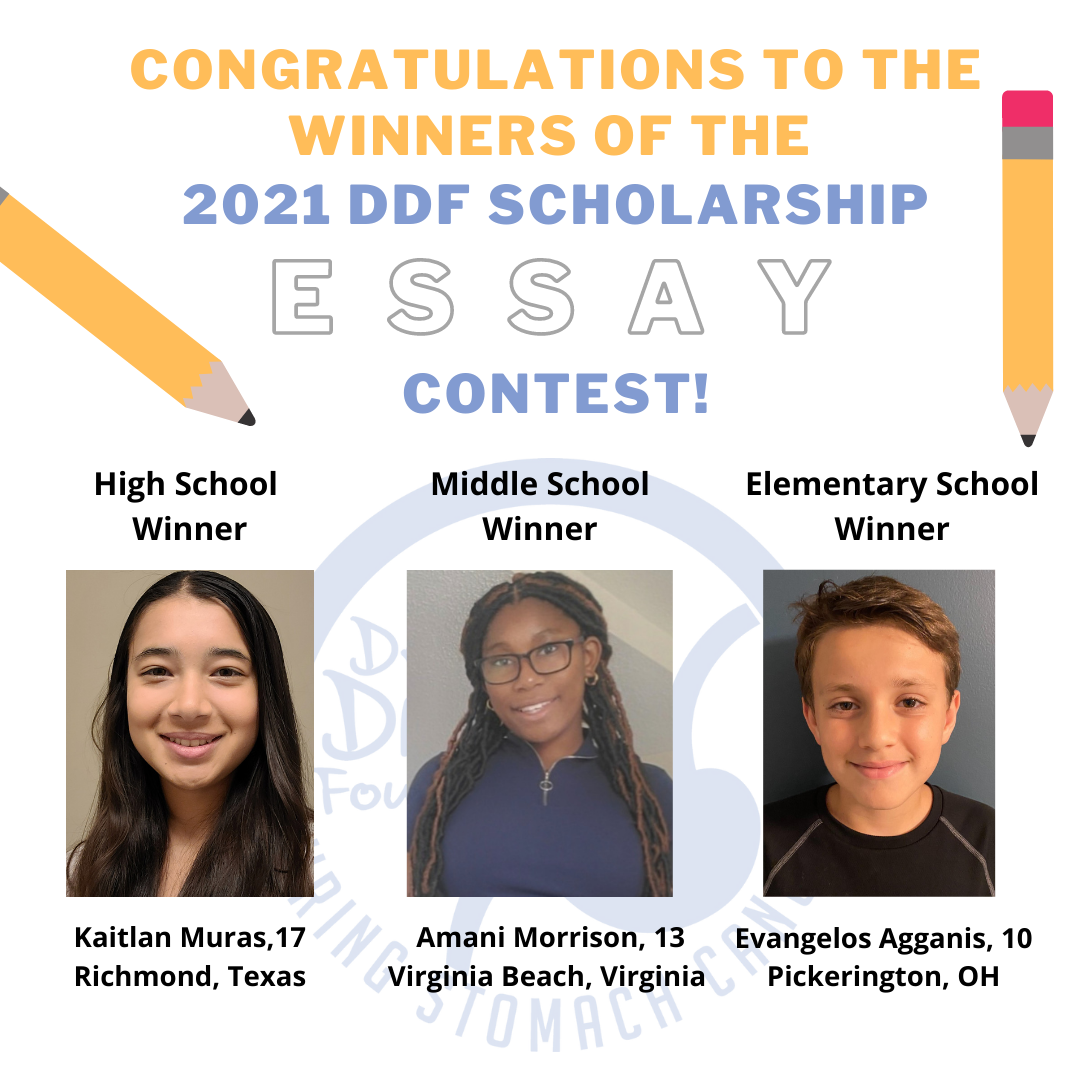 About DDF's Scholarship Essay Contest
Debbie's Dream Foundation's Scholarship Essay Contest is open to high school, middle school, and elementary school students across the United States. Students are provided an essay prompt to explore how they would help make a difference for stomach cancer patients. A panel of celebrity judges scores submissions based on the provided rubric, and one winner is chosen from each group to receive a scholarship.
Important Dates:
The deadline for the 2021 contest has passed and the winners have been announced. Congratulations to all of the winners. Please stay tuned for details about this annual contest in the Fall of 2022.
For more information, call 945-475-1200 or email Communications@DebbiesDream.org.
"So many kids are affected by stomach cancer. I'm so happy that I could participate in something that helped me learn about just how serious this disease is."
- Anneliese Kridle, 2017 High School Winner
"Thank you Debbie's Dream Foundation for your opportunity to help spread the word about stomach cancer to kids."
- Anubhav Mahay, 2017 Middle School Winner
"I'm so happy that Debbie's Dream Foundation picked me to win the scholarship. Thank you DDF!"
- Anuj Mahay, 2017 Elementary School Winner