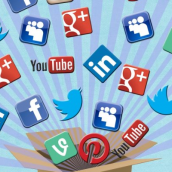 Social Media Fundraising
Campaigns   
A great way to celebrate special occasions and give back to Debbie's Dream Foundation by hosting social media campaigns. In addition, in lieu of a gift for a birthday, wedding, baby shower, or another special occasion your friends and family can make a donation on your behalf.
To set up a Facebook Fundraiser: https://www.facebook.com/fund/DebbiesDreamFoundation/
To learn how to fundraise on Instagram: https://socialgood.fb.com/instagram-donation-sticker/
If you would like to create a fundraiser or have any questions about social media campaigns, please contact us.