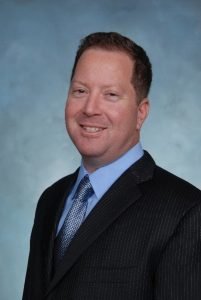 Born in Brooklyn, New York, Jason Chalik and his family moved to the Sunshine State in 1977. He is proud to have founded a law firm headquartered in the community of Plantation, Florida where he grew up and served as president of his high school student council. He attended American University on a full tennis scholarship and served as captain of the tennis team while studying political science and justice. After graduating from University of Florida law school and passing the bar exam, Attorney Jason Chalik went to work for personal injury attorneys Rosen & Monaldi in Plantation, Florida. He later became a managing partner, and the firm became Rosen & Chalik. There Jason and his spouse, Attorney Debi Chalik, first worked together as personal injury attorneys. When the founding partner retired, Jason took over the firm with Debi, and The Law Offices of Chalik & Chalik were established.
The firm's slogan, "Our family fighting for your family," expresses their personal and unwavering commitment to helping their clients get through adverse situations. Mr. Chalik is the past president of his synagogue, Temple Kol Ami Emanu-El in Plantation, where he donated his time to the organization and Jewish community life, as well as to mentoring youth.
Jason is Vice President of the Long Lake Estates Homeowners Association and a volunteer at JAFCO. He and his wife Debi live in South Florida with their three children Max, Jonah, and Olivia.