Kristin Wolgemuth Fitzgerald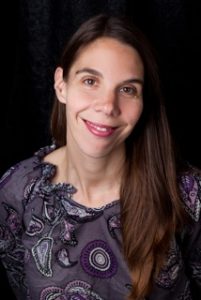 Kristin Fitzgerald is a cancer research advocate and community volunteer. In her advocacy work for gastric cancer, she has testified before the U.S. House of Representatives Energy, Commerce, and Appropriations Committees. She is a member of the National Cancer Institute's Cancer Genome Atlas' External Scientific Committee as well as Stomach Disease Working Group. Within her community, she volunteers extensively at Mill Street Elementary School as a part of the Home and School organization and as a classroom volunteer. She was a strong advocate for Mill Street teachers and students during the Naperville 203 redistricting and recently received a "Those Who Excel" award for her work as a volunteer (2012). Fitzgerald also serves as a Naperville Park District soccer coach and a St. Raphael Religious Education teacher, where she also sits on the Youth Faith Formation Commission.
Previously, Fitzgerald was the Principal and Founder of Fitzgerald Consulting, a Chicago based health policy consulting firm. Policy and lobbying clients included: The Disease Management Association of America, the ERISA Industry Committee, First Health Group Corporation, the Healthcare Leadership Council, and Pfizer, Inc.
Before founding Fitzgerald Consulting, Fitzgerald was a Professional Staffer for the House Committee on Education and the Workforce under Chairman John Boehner (R-OH). There she was responsible for health care and pension policy within the jurisdiction of the Committee, including the Employee Retirement Income Security Act (ERISA), the Health Insurance Portability and Accountability Act (HIPAA), and other key legislation. During Fitzgerald's tenure on the Committee, she staffed the Chairman during Committee and House consideration and passage of Patients' Bill of Rights in August of 2001; the Pension Security Act in April of 2002; reauthorization of the Small Business Health Fairness Act in June of 2003; enactment of the Corporate Fraud and Accountability Act in July of 2002; and Health Care National Emergency Grants as a part of the Trade Adjustment Act in August of 2002.
Previous to joining the Committee in 2001, she spent two years at the Healthcare Leadership Council (HLC), ending as Assistant Vice President for Government Affairs and Grassroots. At HLC, Fitzgerald directed all grassroots education and advocacy efforts to implement HLC legislative and policy positions. As a part of the HLC Executive Staff, Fitzgerald assisted in development of yearly planning for the organization and strategy for legislative and policy goals.
Fitzgerald began her career in Washington working as a legislative assistant for education and health policy for U.S. Representative Harris W. Fawell (R-Naperville). She spent six years working for Fawell and his successor Rep. Judy Biggert (R-Hinsdale). Fitzgerald is a graduate of Taylor University in Upland, Indiana. She has three daughters and currently resides in Naperville, Illinois.