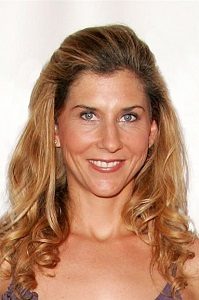 Monica Seles is considered one of the greatest female tennis players of all time. She started playing tennis at the age of 6. Her tennis coach was her father Karolj Seles. By age 11, she won her first tournament.
In 2008, Seles announced her retirement from professional tennis, closing the book on one of the most dramatic stories in the sport. Over her extraordinary career, she earned nine Grand Slam titles and won 53 singles and six doubles tournaments. Her first French Open title was won at the age of 16 and she first became No. 1 in the world in March 1991. Seles was No. 1 for 178 weeks during the next two years—the youngest No. 1 ever at the time—until tragedy struck in April 1993, when she was stabbed in the back by a deranged fan during a match in Hamburg, Germany. She was not able to play again for more than two years. When she did return, she won even more hearts with her comeback win at the Canadian Open, and then reached the U.S. Open final the following month. Remarkably, she then won her ninth Grand Slam title at the Australian Open in January 1996.
She was very close with her father and he remained her coach until he passed away from stomach cancer in 1998.
Since her retirement, Seles has been focusing on her work in the area of health and lifestyle. Her second book "Getting a Grip: On My Mind, My Body and Myself" was published in 2009 and was a national best-seller. She has also published a young adult fiction book titled "The Academy – Game on" and, in April 2014, she published her second young adult novel in The Academy series called "Game of Love."
In July 2009, Monica was inducted into the Tennis Hall of Fame in Newport, Rhode Island. In September 2013, she was inducted into the US Open Court of Champions.
She is Chairman, World Sports Forum of the Global Millennium Development Foundation, a board member of the Laureus Sports for Good Foundation, using the power of sport as a tool for social change and also a board member of the Institute for civic leadership plus an Ambassador for The Dwight Global Leaders Academy.