Shanda H. Blackmon, M.D., M.P.H., FACS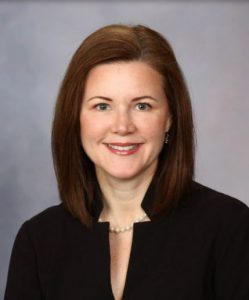 Shanda H. Blackmon, M.D., M.P.H., F.A.C.S., is a thoracic surgeon with a special interest in minimally invasive surgery and innovation. She completed her Cardiothoracic Surgery Residency at Baylor College of Medicine, in Houston, Texas. She is the principal investigator or a co-investigator at Mayo Clinic in several clinical trials, holds a patent for a novel esophageal anastomotic device, leads the development of surgical treatment for patients with Esophageal Cancer, Achalasia and Mesothelioma, and developed an app that is a virtual patient management platform for post esophageal reconstruction patients. She has developed a specialized team to reconstruct the esophagus with jejunum and was Principal Investigator for two trials investigating lung ablation. Dr. Blackmon is also a pioneer in 3D printing and building prototypes for complex thoracic resections.
She is Board-certified by the American Board of Surgery and the American Board of Thoracic Surgery and is currently Professor and Consultant at Mayo Clinic, Division of Thoracic Surgery.