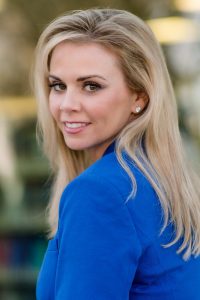 While most of Susan Bond's professional experience has been within the marketing and business development arena, she has also dedicated much of her time to various non-profit organizations.
In 2012, Susan joined BrickAmerica, Inc., a wholesale distribution company of various hardscape materials in Ft. Lauderdale, Florida, as a business development and marketing strategist. Prior to joining BrickAmerica, she was a business development associate with Procacci Development Corporation, a full-service commercial developer in Boca Raton, Florida.
Before joining Procacci, she spent 10 years raising her children, staying involved in several community charities as well as taking on leadership roles in the parent organizations at her children's schools. In particular, Susan was heavily involved with the non-profit organization Debbie's Dream Foundation: Curing Stomach Cancer, the national leader in helping to advance research funding for stomach cancer, raising greatly needed awareness about the disease, and providing vital patient information services and education to every person afflicted with stomach cancer as well as support to their families. For several years she served as Debbie's Dream Foundation's communications chairperson; in 2011, she was elected to its Board of Directors and served for three years.
From 2001- 2002, Susan worked as a marketing and sales associate for Millenium Partners, developer of the Four Seasons Hotel and Tower in Miami. Prior to that time, she served as the director of advertising and media relations for Fortune International Realty in Miami, Florida, where she created, implemented and managed annual marketing budgets with respect to collateral material, media buying, special events and other public relations strategies.
Before she was with Fortune International Realty, Susan served as an account executive with Becker Consulting Services, Inc., a marketing and public relations firm in Coral Gables, Florida, where she worked with a variety of industries including financial, medical, legal, insurance and engineering.
Susan holds a Bachelor of Arts in Communications from Loyola University in New Orleans, Louisiana. She resides in Davie, Florida with her husband and two children, ages fourteen and eleven.