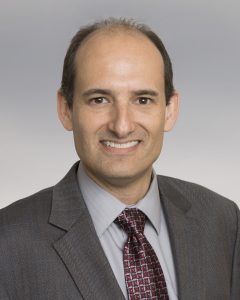 Andrew Guttman, MD, MBA is Executive Vice President, Anesthesia Services at Envision Physician Services, the largest provider of anesthesia care in the United States.  Andrew has always had a close connection to DDF because he was married to DDF's founder, Debbie Zelman, for 25 years until she passed away in December 2017.  After providing support behind the scenes for years, Andrew decided to join the DDF Board to help continue his late wife's legacy.
After practicing as an anesthesiologist for over 20 years, including 14 years serving as Department Chief at Westside Regional Medical Center in Plantation, Florida, Dr. Guttman transitioned into various leadership positions within Sheridan Healthcorp, which eventually merged with Envision Physician Services.  While serving in various clinical and executive leadership positions during his 25+ years with Sheridan/Envision, Dr. Guttman has had responsibility for clinical quality, operational, administrative, and financial oversight for anesthesia programs throughout the nation.
Andrew attended the 6-year Honors Program in Medical Education at the University of Miami and graduated from the University of Miami School of Medicine in 1990.  He earned his MBA from the University of Massachusetts Amherst in 2019.