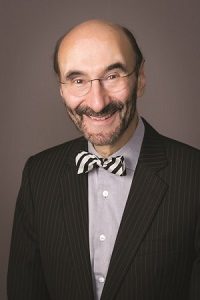 Bruce D. Minsky, MD is Professor and Director of Clinical Research of the Division of Radiation Oncology at the MD Anderson Cancer Center. He is an active clinician and clinical research investigator on the Gastrointestinal Cancer multi-disciplinary team. He holds the Frank T. McGraw Memorial Chair for the Study of Cancer.
Dr. Minsky received his medical degree from the University of Massachusetts in 1982. He was a Medical Intern at New England Deaconess Hospital and completed his residency in radiation therapy at the Harvard Joint Center for Radiation Therapy.
Following completion of his residency in 1986, Dr. Minsky spent the first 20 years of his career at Memorial Sloan Kettering Cancer Center as a clinician and clinical research investigator in Gastrointestinal Cancer. While at MSKCC, he was also the Vice Chair of Radiation Oncology from 2000-2007 and achieved the rank of Professor of Radiation Oncology at Cornell University in 1999. In 2004 he received a medical degree honoris causa from Friedrich Alexander University, Erlangen, Germany in recognition of his work in gastrointestinal cancers. He received the MSKCC Distinguished Alumni Award in 2008.
From 2007 to 2012 Dr. Minsky served as a Professor of Radiation and Cellular Oncology and Associate Dean in the Biological Sciences Division at the University of Chicago. During that time he was also the Chief Quality Officer at the University of Chicago Medical Center.
Dr. Minsky is an editorial board member of several journals and has lectured and published widely. He is the co-chair of the NCI Gastrointestinal Steering Committee and has served on the Board of Directors for both the ASTRO and ASCO. He is the 2014-2015 president of ASTRO and in 2014 was elected an honorary member of ESTRO.