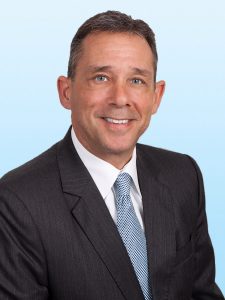 Ken Krasnow joins Colliers as Executive Managing Director for the South Florida region. Taking on the role of Market Leader, he is responsible for all operations for the Colliers offices in Miami-Dade, Broward and Palm Beach County. Ken brings over 30 years of acclaimed expertise in the commercial real estate industry offering an exceptional level of on-the-ground market knowledge. Ken began his career as a commercial leasing broker and was responsible for more than three million square feet of Class A building agencies in New York City. His knowledge of brokerage and hands-on approach to management makes him an invaluable member of the Colliers team. In today's South Florida market, he will continue to leverage his level of expertise to accelerate our success in the region.
• Listed as one of "Top 50 Leaders in Commercial Real Estate" by Real Estate Weekly
• Named one of Real Estate New York's "Top 40 Under 40"
• Recognized as one of the "Next Great Leaders" by Real Estate Forum
• Recipient of the Percy Douglass Award by Friends of Island Academy
• Winner of the Royal Poinciana Community Leadership award by Debbie's Dream Foundation
Prior to joining Colliers, Ken served as Managing Director overseeing all operations for CBRE in South Florida. While at CBRE, he recruited almost 40 sales professionals who were responsible for an additional $40 million in revenue. During his tenure, revenues and profits for his region more than doubled. Prior to joining CBRE in Florida, Ken held executive positions for Cushman & Wakefield in the New York City area and Trammell Crow Corporation. Ken served at Cushman & Wakefield for 18 years during which time he oversaw the New York area profit center where he brought his region back to record revenues of approximately $200 million after the tragic events of September 11, 2001. Ken attended Emory University where he earned his Bachelor of Administration in Finance. He also attended New York University for Graduate Studies.